Organizations need to connect with a lot of people from in and out of their system. The priority here is to get things done, communicate easily and to collaborate in the best way possible. Guest access in Office 365 groups is something that delivers justice to organizations which want to connect their in-house team with partners, consultants or vendors. They can be granted access as a guest, and thus providing access to group notebook, conversations, files, calendar invitations etc.
It is the group owner who can grant access to someone from outside the organization by giving them guest rights. Anyone using Office 365 Groups can utilize Outlook 2016 or Outlook on the web to add or manage guests.
4 Important steps in the process
Basically, there are 4 steps or stages in granting guest access. It doesn't matter what kind of an email address they have, their email account could be personal, school or work account. It is the IT administrator who has the privilege to set up guest access.
In the first step, the group owner can add a guest to the group. A member can also nominate someone to be included as a guest and the group owner can approve the request.
The second stage is when the group owner gets informed about what content and resources the guest can access. All group members will be given a good indication of guest participation by using a combination of text and icons.
In the third stage the guest will get a welcome email. From that point, he/she can be part of group conversations, get calendar invitations etc. The last step is regarding how the guest wants to leave the group. There will be a link in the footer of all group email messages that allow the guest to leave the group anytime.
What guests can do and can't do
Guests can join a group upon invitation, and they can view and edit group files if the tenant admin has enabled that feature. If they are provided by a link to group OneNote Notebook, they can also access it as per requirement. They also have the privilege to start a conversation, reply to conversations, and search or delete conversations.
However, they can't create a group, add/remove group members, manage meetings or browse groups. If you are looking forward to giving your partners and vendors more freedom inside your organization's digital workplace, Dock 365 can help you with a fantastic Extranet Portal. Learn more about dock here!
Dock 365 Intranet Portal
Dock is a Pre-Built intranet portal for your organization. It is powered by Microsoft SharePoint & Office 365. Dock also comes with project management, contract management, and many other business productivity features. Dock is equipped with an advanced extranet portal that let you collaborate with clients, vendors and other people outside your organization exceptionally.
Book a
Live demo
Schedule a live demo of Dock 365's Contract Management Software now.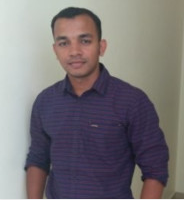 Alex Joseph is a Digital Marketing Strategist with explicit knowledge in Content Marketing and Microsoft Technologies. A writer by day, Alex is a night owl and a DIYer. Alex's theory is to make businesses achieve success with modern solutions and smart exploitation of resources.