Thanks to all the users who made Dock Modern Lite launch a great success! Oh wait, for the readers who really didn't understand what we are referring to; Dock has got new additions to its product family called "Dock Modern Lite and Dock Modern Enterprise". It is based on the SharePoint Modern Page UI that comes with a great responsive design which everyone loves.
After the launch last week, we have been getting lot of overwhelming responses about the solution. Our existing customers have been asking on the benefits of upgrading to Modern. Here's some of the blogs we have written to justify the same:
All right, for the existing SharePoint Tenants, I strongly recommend you create Modern Pages in SharePoint. How do you do it? As of now, you should create new pages with proper information.
This post will explain different steps for you move to Modern Environment easily.
Before moving forward, please make sure you comply with the below points:
#1. Custom Themes doesn't work anymore with Modern
This is one of the major issues for our customers who 's got customized themes applied to the Intranet Portal. Your classical wiki pages or other pages won't go well with modern pages.
Also, custom themes won't work anymore with Modern Pages. The reason is because modern pages have their own framework. So, make sure if you are okay to go ahead with Modern Pages considering these facts.
#2. Modern Pages – Latest Web Parts
This is one of the most interesting areas in Modern Pages. In classic, it took couple of time to setup embedded features such as Newsfeed, RSS feeds and Discussion Boards. If you wish to add PowerBI Dashboards, Planner Tab, Weather App etc., all you need to do is click on the edit button of the page, click on the Add (+) and look for your desired apps. Click on Save and voila, it's ready to roll!

#3. How to create a Modern Page?
Let's check out on how to add a Modern Page. All you need to do is:
Click on the Gear Icon and select Add a Page.

#4. How to change the Page Layout?
You can also change the page layouts same as that of the classical environment. Comparing to Classic, it is very easy to work on the page layouts. Just click on the Plus sign and get started!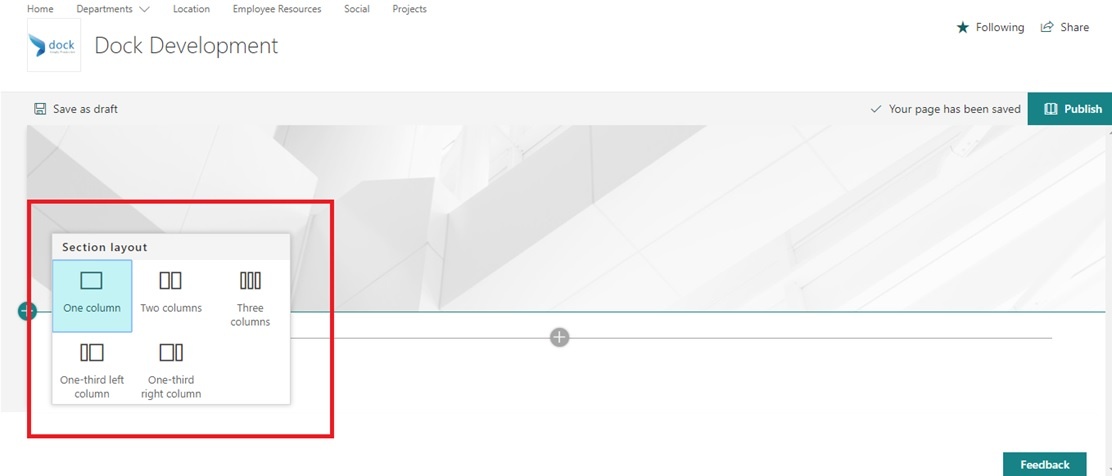 #5. Adding Web Parts to your SharePoint Page
This is the coolest part in Modern Pages. It's very easy to add web parts to the modern SharePoint pages. Just edit the page, click on the plus (+) symbol on the zone you wish to deploy, choose your desired webparts and add them.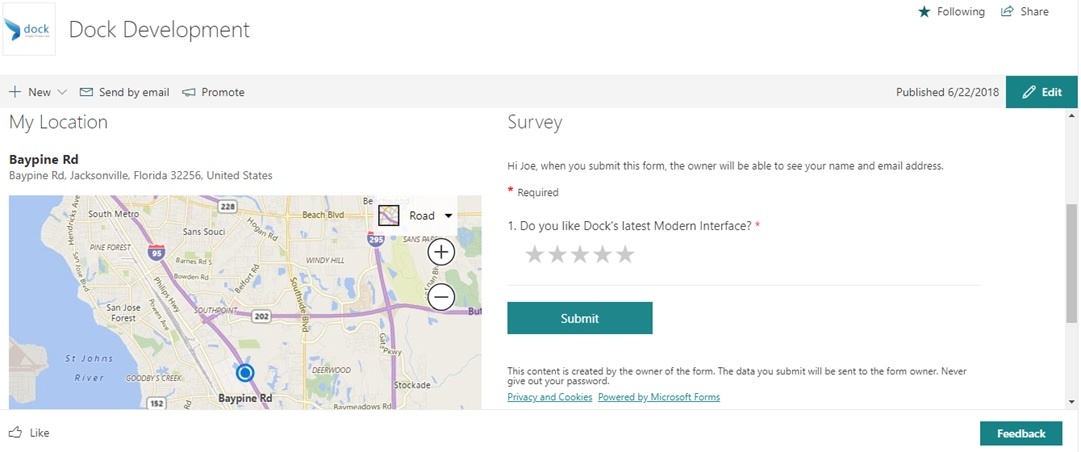 P.S. You can find the Like and View button at the bottom of the screen. It's easier for the admin to check as how many users have already viewed the page right from the screen!
#7. Setting the Modern Page as your default HomePage
Okay, now to get rid of your Classic Home Page – Go to the Gear Icon and click on Site Contents.

Go to Site Pages and look for the Modern Page you have created recently.
Select the page, click on the Ellipsis button (3 Dots) and select on Make HomePage.
Next time, when you visit the old URL, the latest page will appear by default!
#8. Deleting the Classic Page
It's not mandatory, but if you wish to cleanup your old stuff, you can always delete the old pages that you had created earlier.
All you need to do is follow the steps as shown in the image:
Select the File

Click on the Ellipsis Button (3 Dots)

Click on Delete.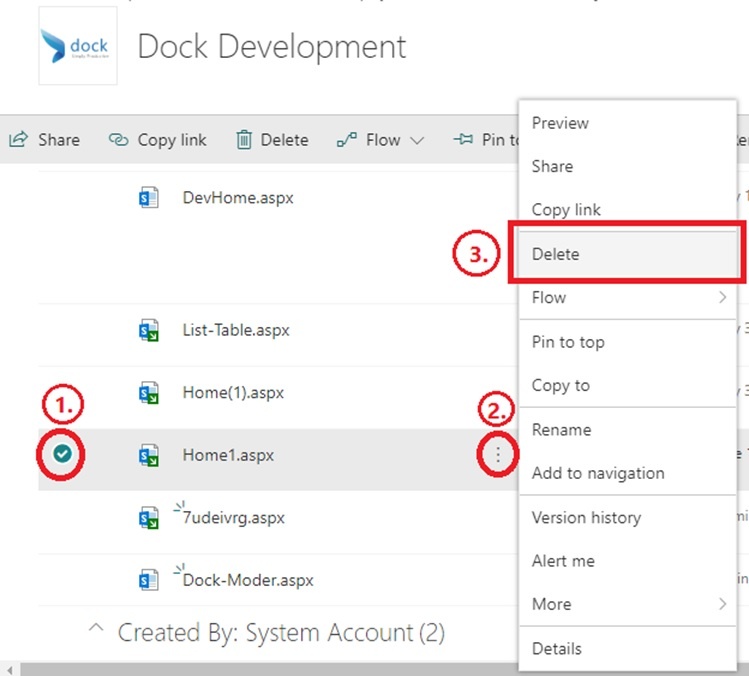 Well, that's it! We are sure that you will be able to work on Modern Pages starting today. Good luck!
Book a
Live demo
Schedule a live demo of Dock 365's Contract Management Software now.
He is a Microsoft Certified Technology Specialist cum Digital Marketing Expert and has experience of 6 years. He loves learning about latest technologies like CRM, collaboration tools, marketing solutions etc.