You need quality tools for quality work. There's only so much your team can do if your company is using an outdated corporate intranet portal. With 2021 just around the corner, now is the time to start thinking about upgrading your intranet. We know this can be a stressful process, that's why we put together a list of must-have features you should expect from your corporate intranet portal software.
Dynamic Home Page
The first thing users are going to see when they log into your corporate intranet is the home page. That's why you should look for a portal that features an attractive, dynamic design.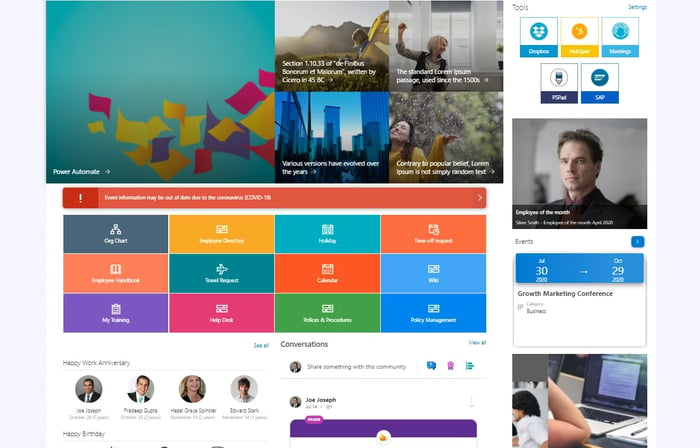 An intranet home page needs to be three things: informative, attractive, and easy to navigate. Users should be able to log in and see important information for their day. This includes organization news, industry developments, work updates, and any other important info. Said information needs to be packaged in something that looks nice. Users are going to be seeing this page first thing every day. Having a dynamic, visually pleasing home page will do infinitely more for morale than just a bland list of links. Of course, make sure that the home page is easy to navigate. An overdesigned home page can be confusing for users. Any intranet you choose should have a home page that is intuitive to navigate and easy to learn.
Document Management
The purpose of an intranet portal software is to make it easy for employees to engage and collaborate with one another. That's we consider document management to be one of the biggest "must-have" features for an intranet portal in 2021.

An intranet without document management functionality is a glorified texting app. If your corporate intranet is missing this, then you need an immediate upgrade. The intranet you choose should make it easy for employees to create, share, edit, and delete documents within your organization. This way, users can seamlessly collaborate on any number of projects from within your intranet - saving time and allowing them to work more efficiently.
Search Capability
Depending on the size of your organization, you might be storing a decent number of files. That's why it's important that the intranet portal software you choose has full search functionality.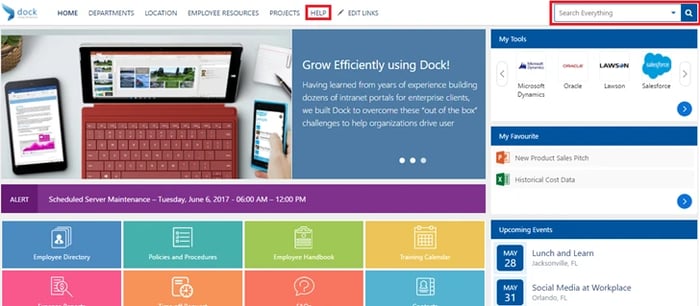 A McKinsey report found that employees spend 1.8 hours a day - 9.3 hours a week on average - searching for and gathering information. That's almost 20% of their day spent looking for what they need to do their jobs. Having a corporate intranet with search capability can help you drastically cut down on that time by making it easier to find files. You don't want to waste your time and money on an intranet portal without a search function. Otherwise, you'll just be wasting your users' time and cutting down on potential profits.
Automated Workflows
Speaking of wasted time, there are some tasks that, while routine, slow workers down. That's why you need to be on the look for a corporate intranet portal that can automate many of these mundane responsibilities.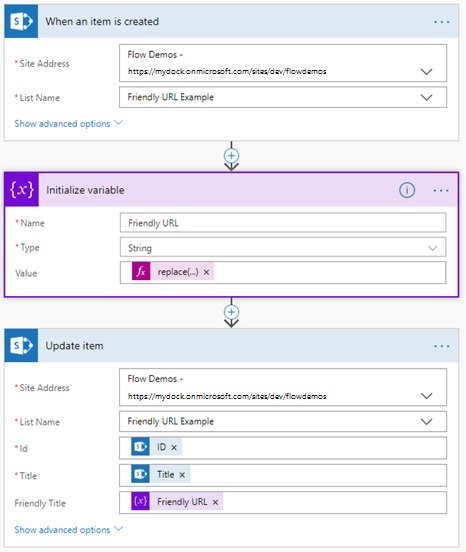 Things like document approval, task creation, responsibility assignment, and more don't take up much time individually, but can add up over time. The more you can automate these process the more time your users can spend on more important parts of their jobs. That's why you need to be on the lookout for an intranet portal that makes use of automated workflows. By using a portal with these, your organization can work more effectively than before.
Company Wiki
While you might be glad to answer employee questions, you might not feel the same after the same question is asked 50 times. That's where an intranet with a built-in company wiki could come in handy.

A company wiki is a great tool for storing important information that users can access at their leisure. If they have any questions they can just search the topic in the wiki to find the answer. This is a great way to promote employee knowledge and cut down on the amount of unnecessary questions being asked. While you'll have to come up with the content for the wiki, your intranet provider should make it easy to add and organize information for your users.
Discussion Boards
Facilitating employee communication is one of the most important things an intranet can do. You should be on the lookout for an intranet portal software with discussion boards for communication and collaboration.

Intranet discussion boards can be used in a number of ways. First of all, they can be great for social interaction and employees getting to know one another. Second, they can be a powerful tool for collaborating on projects in a sequestered, easily searchable environment. Third, they can be a great way for you to recognize individuals or groups who have performed well. Discussion boards are an incredibly flexible feature that you definitely should have in your next corporate intranet.
Company Calendar
Time management can be a major issue for many companies. Employees not knowing what's coming up is a pain. That's why you should look for an intranet with an easily updated and accessible corporate calendar.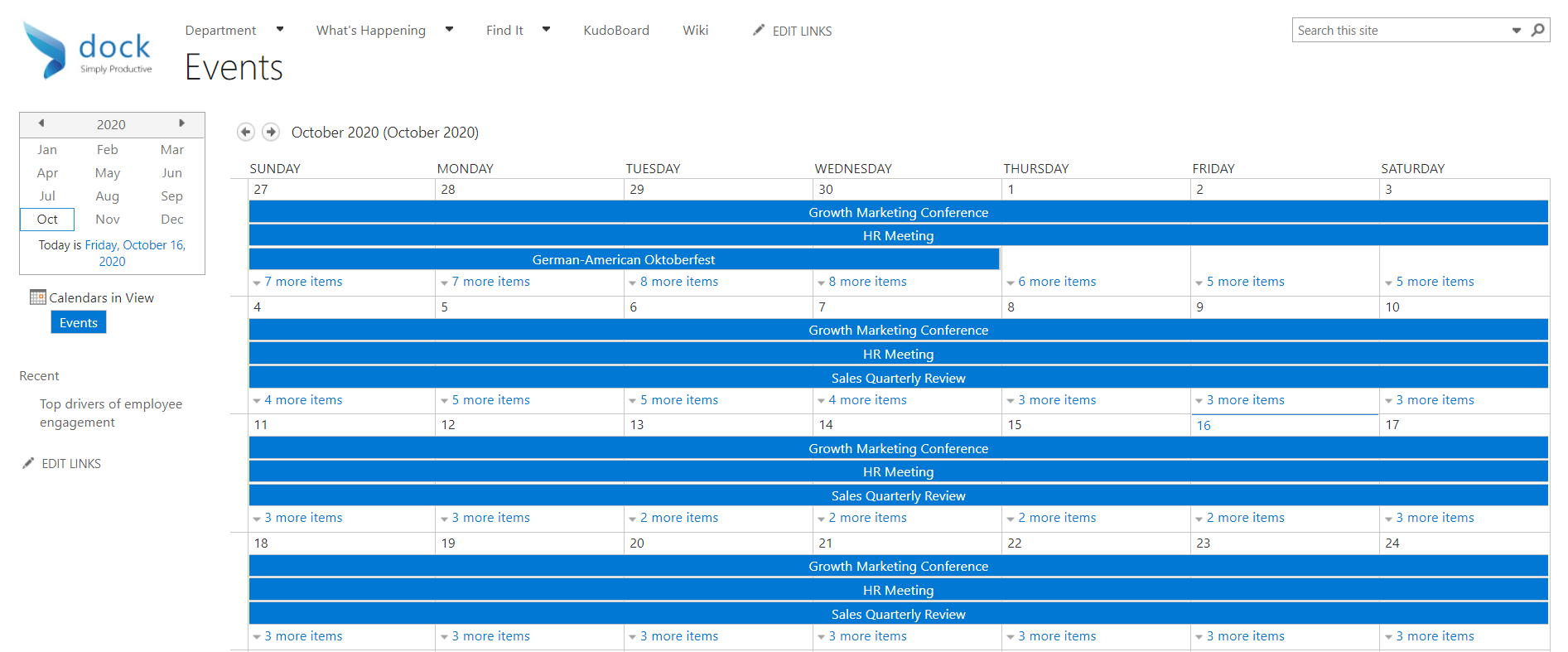 With a company calendar, you can post important upcoming events. These can be important meetings, quarterly reviews, holidays, and fun events. The intranet you choose should make it easy to upload events to the calendar and share them with users. That way fewer users will lose track of upcoming events as they'll be able to check the calendar if they aren't sure.
Social Tools
Your corporate intranet should function similarly to an online office space. Just like a physical office, your intranet should have room for employees to socialize and have fun. That's why you should look for a intranet with integrate social tools.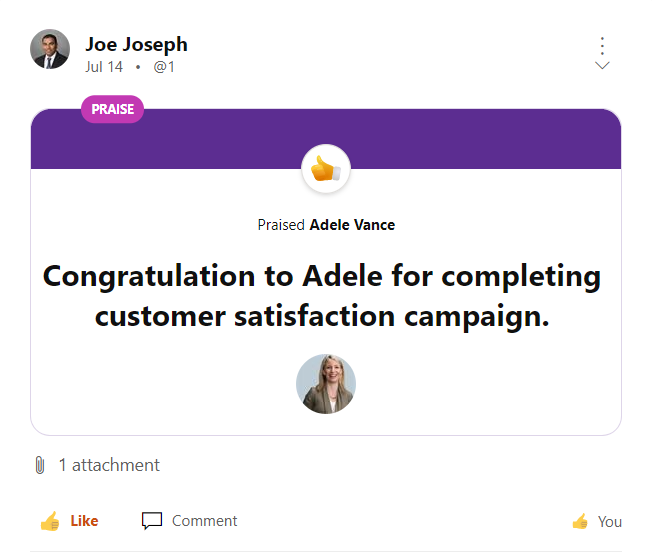 Social tools like these allow users to make posts within your company's intranet portal. Other users can then react and comment on these posts. This is a fun way to enhance the overall intranet experience and overall employee engagement with your portal. That's why we definitely consider social tools to be a major "must-have" for every company looking for an intranet portal software.
Employee Directory
Depending on the size of your business, not everyone is going to know one another. Being able to put a face to a name can make collaboration a lot easier. That's why you need to look for an intranet with a built-in employee directory.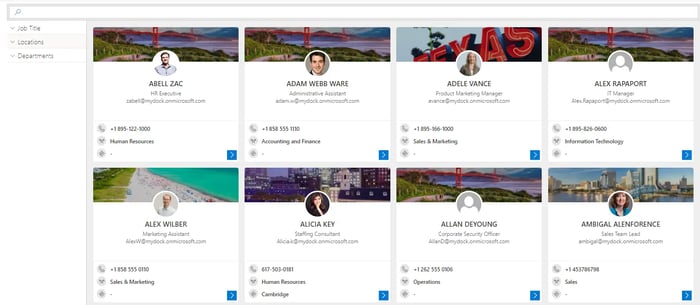 An employee directory makes it easy for users to learn about each other and get to know one another. This is especially great for remote working or for companies with multiple branches across different locations and time zones. While people might not physically get to meet, they can get to know each other through the directory. You should look for an intranet that makes it easy for users to add their information and flesh out their profiles.
Org Charts
Employees need to be able to easily find out what people are responsible for and who they report to. That's why you need to find a corporate intranet portal software that makes it easy to build and share an org chart.

An org chart can help cut down on questions and help users figure out who they need to be directing specific questions to. This can also help reduce the time they spend searching for the right person. Instead, users can reference the org chart and see the details of each person's position and responsibilities in your company.
Mobile App
Technology is constantly moving forward, and so should your company. You should look for an intranet portal software with a mobile app so your employees can be tuned into their work wherever they are.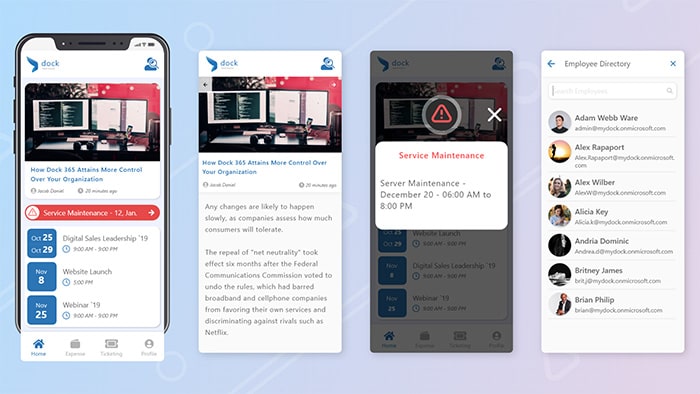 With a mobile app, users can receive important updates about your company from any location. This way, you can be more responsive and reactive to situations as they come up. No more waiting for someone to get back to their computer to address an issue, users can jump into the app and get it taken care of. Business is becoming more mobile, and your corporate intranet should be able to keep up. That's why you should definitely be on the lookout for an intranet with a mobile app.
Conclusion
While 2021 is still a few months a way, now is the perfect time to start looking for a better intranet portal software than you're using now. Make sure that whatever you choose has the features we listed above and you'll have everything you need to pick the perfect corporate intranet.
If you have any questions about corporate intranet portals, or you're interested in Dock intranet, fill out the form to the right. You'll be able to schedule a free 30-minute consultation with someone from our team. We'd love to hear from you and answer any questions you may have.
Book a
Live demo
Schedule a live demo of Dock 365's Contract Management Software now.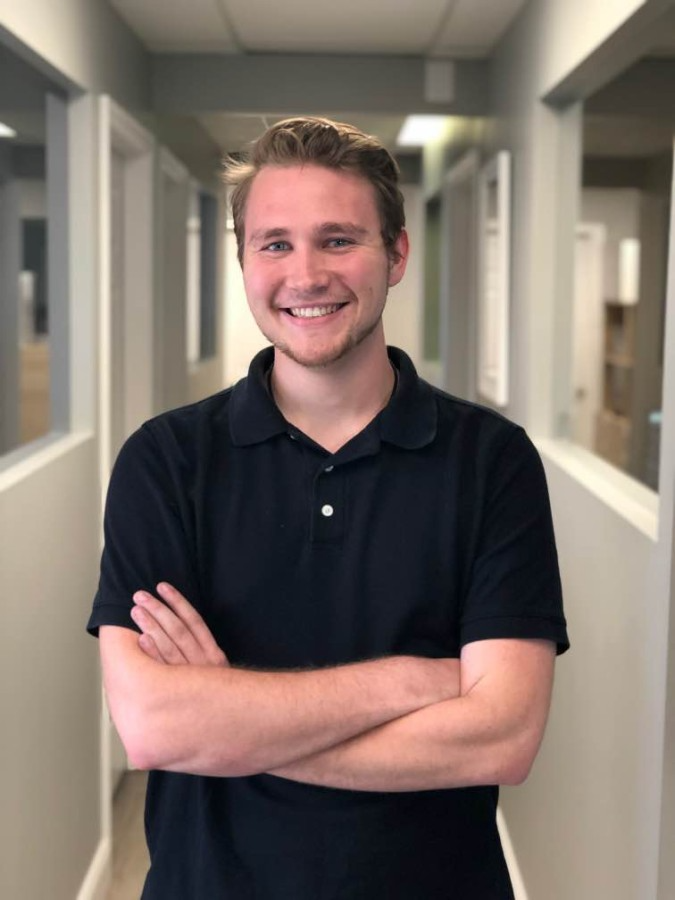 Quentin Russell is a Content Specialist with knowledge of Content Marketing and Social Media Marketing.