While running a business, you will come across a lot of rules, terms, conditions, and other obligations. Complying with these policies, procedures, and measures is very essential for the smooth functioning of your business. Moreover, it is a critical part that is directly associated with your business's success and good shape. Compliance management is thus a very important category for all businesses. In this blog post, we are going to talk about how effective SharePoint is in Compliance Management.
Microsoft SharePoint is known for its qualities and features as a collaboration and productivity platform. It is designed to give shape to portals for almost all departments of a business. However, it is not common to see SharePoint as a base for a Compliance Management Solution. From our experience, we know that SharePoint is ideal for compliance management and related processes. Let us discuss more about the factors that make Microsoft SharePoint perfect for Compliance Management.
Why SharePoint is Considered Suitable for Compliance Management
As SharePoint is a Microsoft solution, you can expect the best-in-class security and stability. It consists of a cloud-based structure, along with exceptional document management and collaboration capabilities, which makes SharePoint one of its kind. Among the 500 largest companies in the United States in terms of revenue, the majority of them are using Microsoft solutions. Security features, compliance of documents, and information sharing are some of the strongest capabilities of this Microsoft collaboration platform.
The ability to share information effortlessly and collaboration capabilities are the main factors that make SharePoint perfect for compliance management. SharePoint also comes with in-built features to support IT compliance requirements. Access management, permission levels, and other features to keep sensitive data safe makes this platform suitable for creating compliance management software.
How to Overcome the Challenges
One of the greatest challenges people face while trying to set up a Compliance Management Solution is the complex processes that are involved. As SharePoint is not by default designed as a compliance management platform, it is essential to make few tweaks to make it ready. Usually, businesses might not have enough SharePoint experts to get that done without much effort or expense. In that case, you will have to find a SharePoint solutions provider to get this done.
Dock 365 is a SharePoint and Microsoft solutions provider with over 18 years of experience in the industry. We have made a custom compliance management software powered by Office 365 and SharePoint. With this solution, you can easily overcome the challenges faced while converting an out of the box SharePoint into a modern compliance management portal.
What Are the Benefits You Get by Using SharePoint
The first and the best benefit you get by picking a SharePoint solution is the cost savings. If you are already having a Microsoft 365 subscription, there is no need for any major investments. The pre-built solution can be deployed to your SharePoint environment. Moreover, it does not ask for a separate login to access the new compliance center you have set up. You can save all your documents in a central repository, thus making document management easy and effortless. As you will need to handle a lot of documents as part of compliance management, this feature is inevitable. The solution also allows you to make your employees aware of the latest policy and procedures, and train them for achieving better compliance overall.
Control all your approvals, revisions, notes, and version history to make sure everything is in order and thus avoid penalties and fines. Handle contracts and policies precisely by holding the right people accountable for each process and tracking them easily. You will be able to easily evaluate the process and search and compile reports and documents quickly.
How to Utilize SharePoint For Better Results
For best results make sure you create a set of best practices and communicate it with your employees. Providing sufficient training for your employees at the start is very crucial to make the most of these solutions well. In case if you need to transfer any previous data from another solution, make sure you are migrating that data with expert support. With Dock 365, you will get all support to get it done effectively. You can book a free demo of SafePoint 365 to get an idea about how exactly SharePoint can be turned into a modern compliance management solution.
Book a
Live demo
Schedule a live demo of Dock 365's Contract Management Software now.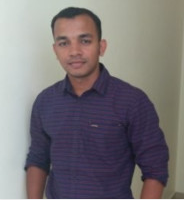 Alex Joseph is a Digital Marketing Strategist with explicit knowledge in Content Marketing and Microsoft Technologies. A writer by day, Alex is a night owl and a DIYer. Alex's theory is to make businesses achieve success with modern solutions and smart exploitation of resources.