Getting approvals is an important process in all levels of businesses. Enterprises consider this very seriously as it requires quick processing of approvals to get things done quickly. Microsoft is one of the most promising productivity technology solutions globally and they are introducing yet another incredible feature of Microsoft Teams, Approvals. In this blog post, we will give you a comprehensive insight into what Approvals can do and how approvals work in Microsoft Teams.
The most important benefit you can achieve by reducing the time wasted by lengthy approval processes is timesaving. You shall use the saved time in implementing campaigns and innovating processes. Although there are some basic options like @mentions, channels, and other communication options to get approvals faster, Microsoft has decided to make the process smoother with the dedicated Approvals option.
What Are the Capabilities It Offers
The main purpose of Approvals in Microsoft Teams is to create, share, and manage approvals directly from the platform. You can get started with the creation of an approval flow from the approval app, from a channel conversation, or even from where you chat. While creating an approval flow you will be able to add/choose details like approval type, attach files, add required details, and choose the approvers of your choice.
How to View and Manage Approvals
Once you submit an approval flow after entering all the essential details, the approvers will be notified. They can instantly act on the request after reviewing the details. The approval app in Microsoft Teams shows you all your approvals in one place. You can view and manage all of them from here. Details such as the status of the request, source, approver, and requester will also be displayed to give a quick overview of the approvals in a glance. From here you can select individual approvals to get more details and track its progress.
Safety Features of Approvals
Security and safety of the data shared are always a concern for businesses. Microsoft has always provided the best security for its users and the data they are managing through its platforms. Approvals will also come with the same level of security and compliance standards Microsoft used to offer to its users. Furthermore, activities like creating a new approval request, approval of requests, and rejection of approvals will be marked, and they can be reviewed from the Microsoft Office 365 Compliance Center. To gain more control over how your organization is using the Approvals app, admins can define how users are using it by configuring the options in the Manage apps page in Microsoft Teams Admin Center.
Electronic Signature Capabilities
Electronic signatures are around for some time now and they are now a standard feature. Microsoft understands this new standard better than anyone and they are introducing the option to create an electronic signature approval. This is done with the help of Adobe Sign, DocuSign, or other third-party solutions natively. All you need is to choose the provider and enter the necessary details to get started. Signers will receive an email notification once an electronic signature approval is submitted, and they can review it instantly.
How to Set Up the Approval Flows
Built on Power Platform, you will be able to manage all approval flows in your organization in one place. Furthermore, the extensibility capabilities of Power Automate make you create the flows seamlessly. Here are the common steps that will be involved in setting up the form of approval in Microsoft Teams:
Just go to the Power Automate Design Studio and create a new flow.
Choose a trigger from over 350 connectors.
Make use of the Approvals block as action and add a workflow step to initiate and wait for the approval.
Enter and save approval details like approvers, attachments, and more.
You can even an additional condition at this stage to track the status of the approval to complete the process.
When Can You Expect This Feature to Rollout
As of now, there is no specific date announced by Microsoft regarding the rollout of Approvals feature in Microsoft Teams. It will be available soon and we shall update that information here as it is announced.
Hope this post helped you understand how Teams is going to make approvals in organizations easier in the future. Start planning for adapting to this new facility and make the most of it as soon as it is rolled out.
We have another blog that gives you a detailed overview of all updates rolled out to Microsoft Teams in the year 2020. Take a look to know what is new.
Have a good day.
Book a
Live demo
Schedule a live demo of Dock 365's Contract Management Software now.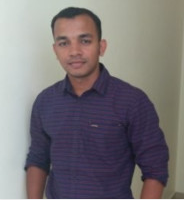 Alex Joseph is a Digital Marketing Strategist with explicit knowledge in Content Marketing and Microsoft Technologies. A writer by day, Alex is a night owl and a DIYer. Alex's theory is to make businesses achieve success with modern solutions and smart exploitation of resources.