The first part of this blog series explained a list of elements which can be managed to guarantee relevant search results in SharePoint Online. This part explains the rest of the elements in the list. Let's see what are the other factors that can be managed to show the right results in SharePoint Online.
Query Transforms
In order to replace properties of a query, you shall configure a query transform. The properties of a query refer to the sort order that it will be utilizing when it displays search results, or the result source that the query will be utilizing to get search results.
Search Dictionaries
Next thing to manage is the search dictionaries. It can be used to exclude or include words as part of query spelling correction or to include or exclude company names which can be extracted from the indexed documents.
Result Types
The result type is clearly the conditions specified to compare search results against and it can also be defined as an action which determines whether a search result is matching with those conditions.
Search Settings
Do you want to export and import customized search configuration settings between sites, tenants and site collections? By managing the export and import settings, you can get this done. You can configure search settings which include all customized query rules, ranking models, result sources, site search settings, and result types.
Authoritative Pages
By managing authoritative pages to easily identify, you can easily influence documents or sites that are supposed to be displayed at the top of the search results. Authoritative pages can be defined as high-quality pages that link to the most relevant data.
Make a deep insight into each of these factors and convert search easy and efficient for users. Let's see how Dock 365 Intranet Portal add more efficiency and value to your team within a few weeks' time.
Everything about Dock 365 Intranet Portal
Dock is a Pre-Built intranet portal for your organization. It is powered by Microsoft SharePoint & Office 365. Dock also comes with project management, contract management, and many other business productivity features. Dock creates sustained, connections and conversations across the organization, promoting better employee experience and organizational performance.
Click below to schedule a Free Demo.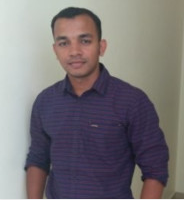 Alex Joseph is a Content Developer with explicit knowledge in Content Marketing and Microsoft Technologies. A writer by day, Alex is a night owl and a creative person. He is also a Movie Buff and DIYer.