Businesses and organizations will have plenty of events and activities to handle throughout the year. Doesn't matter whether they are internal events or external events involving clients, customers, and vendors, it is important to ensure that they are highlighted properly and the whole team is aware of what is coming. Let's see how our SharePoint Intranet Portal helps to highlight the events and activities across the organization.
List Events
You can list the upcoming events in the events section to let everyone know what is scheduled for the next week. This allow them to plan accordingly and prepare themselves well. This will also help to avoid conflicts. From birthdays, work anniversaries, to training sessions, you can list out everything. With the customized events webpart in a SharePoint intranet, you can do this in simple steps.
Utilize the Quick Tiles
Quick Tiles are very helpful in helping users to reach a page or site that is specially set up for an event. In some cases, you may have plenty of information regarding the event or activity for the user to understand. Create a site or page with all necessary information and connect it from the home page with a quick tile. It helps the users to know the importance of the event too.
The Carousel Panel
As you might know, the carousel panel is one way to advertise an event or activity for your employees. Even if you are having a 1000+ employee base spread across multiple locations, by creating a dedicated carousel panel slide, you can share the information with a video or image. You can also redirect users to pages or news content easily. A custom carousel or a content slider webpart, designed uniquely fro your company can make this a very engaging section in your SharePoint intranet.
Alerts
You can also set quick alerts in the form of scrolls to update your team on any event. Alerts of fire drills, surprise events, IT outages, etc. can be displayed through this feature. There are many more exciting features in a SharePoint Intranet Portal which makes your daily work life easier.
Book a
Live demo
Schedule a live demo of Dock 365's Contract Management Software now.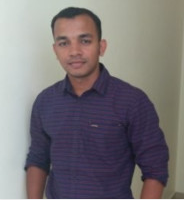 Alex Joseph is a Digital Marketing Strategist with explicit knowledge in Content Marketing and Microsoft Technologies. A writer by day, Alex is a night owl and a DIYer. Alex's theory is to make businesses achieve success with modern solutions and smart exploitation of resources.