There are several factors that need to be considered when migrating content to SharePoint Online and OneDrive. Without further ado, let us discuss the best practices for improving SharePoint and OneDrive migration performance.
The SharePoint API is being used by SharePoint Migration Tool (SPMT) as well as several third-party vendor tools for migration. Irrespective of the tool you use, below listed recommendations will help you in each phase of the migration process.
Planning is the first step in the right direction when it comes to optimizing your migration performance. Three things you should be considering:
Determine what content you need to migrate

Prioritize when the content needs to be migrated

Choose an optimal migration infrastructure
The first step is to know the source and evaluate your content. You need to prioritize what content needs to be migrated and what can be left behind.The amount of content is directly proportional to the overall size of the project.
This step is automated in SPMT and in most third-party tools.It involves creating a proper package for the content to be imported into the cloud.
Package size
With an aim to improve migration throughput, it is recommended to:
Package at least 250 files per transfer.

The recommended transfer size is a minimum of 100 MB and less than 250 MB per package as this will result in a faster upload speed to Azure.

Large file size migrates faster than smaller ones.

Compared to objects and list items, files migrate faster.

Efficiency of your tool and the type of content that you package play a crucial role in determining the speed.
1. Uploading to Azure
Azure is leveraged as a temporary holding place while SPMT or other third-party tools migrate your content into SharePoint Online using the Migration API.In case you can configure your data center, choose the same data center location that is geographically closest to you for your Azure and your Office 365 account Please note that the migration data throughput is highest during off-peak hours. This includes nights and weekends in your region's time zone. Your region's time zone is determined by where your SharePoint Online tenant is set up.
The last step in the migration process is all about moving data from Azure to SharePoint Online. Regardless of the fact whether you use SPMT or a third- party tool, this action is transparent.
Things To Remember
It is recommended to

not submit more than 5,000 migration jobs/requests at one time. Over-queuing the network will only slow down the migration process.

Before you upload a new migration request make sure your previous task has been completed

During migration, your migration task may undergo throttling, which is

implemented to ensure the best user experience and reliability of SharePoint Online
After migration
Once your migration is completed, verify that all your content has been successfully transferred to SharePoint Online or OneDrive.
About Dock 365 Intranet Portal
Dock is a Pre-Built intranet portal for your organization. It is powered by Microsoft SharePoint & Office 365. Dock also comes with project management, contract management, and many other business productivity features. It creates sustained, connections and conversations across the organization, promoting better employee experience and organizational performance.
Click below to schedule a Free Demo.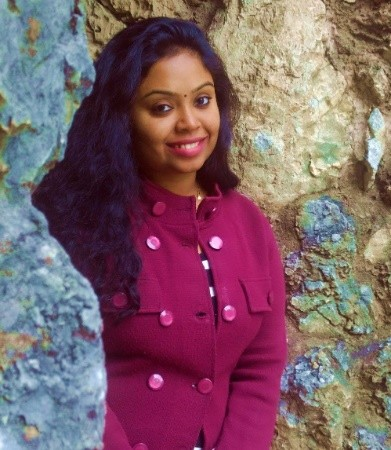 She comes with 4 years of experience in content management and have worked with brands from the US and UK. An enthusiastic content crafter, she loves travelling and learning about new Microsoft Technologies.