Power BI has completely transformed the way businesses utilize data to derive critical insights and thus make better informed decisions. Not just that easy to implement, Power BI offers robust access control and security through Active Directory (AD). As an organization grows,it becomes increasingly difficult for end users to discover and manage important Power BI content.
With an aim to improve overall navigation experience and make it easier to find, monitor and analyze your key business metrics, Microsoft introduced the public preview of the Power BI Home landing page and new Global Search feature in the Power BI service.
Understanding Power BI Home
Gone are the days when you have to dig through long content lists to find the desired dashboard or the one you want to see daily.Power BI Home is here! It will automatically display your most important content or let you search for it in a single page!
An example of how the new homepage will look in the Preview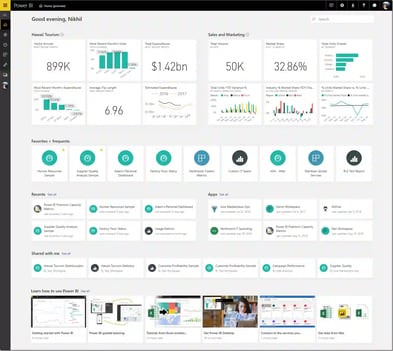 Key Insights
You can now monitor metrics from your most important dashboard using visuals that will be pinned on top of the homepage
In case you don't see pinned tiles section, just favorite a dashboard that you want pinned and up to six tiles will automatically be selected and pinned from that dashboard to Home.
PS. As of now you can only pin tiles from two favorited dashboards. In case,you have more than two then most frequently used ones will be pinned.
Now access important content at your fingertips. Home has been designed to improve overall navigation experience of users. You can now find your most frequently used dashboards, reports, and apps pinned right below the tiles section under Favorites + Frequents,
Under Recents, Apps ,Shared with me, you can find all other content, apps recently accessed by you or shared with you n a single pane.

At the bottom, a new learning section has been added wherein some top articles are displayed to help new users kick start their Power BI journey.

Global search feature for all content
The new feature enables you to search for all the content that you have access to within your organization. This can include dashboards, reports, apps, and work spaces. All you need to do is type the keyword in the search field on the top right of Home. And the overlay drop-down will list all the items that match that term.
PS. You can identify the items based on the icon whether it is a report or dashboard. Microsoft indexes every 24 to 72 hours, so there are all the chances that a new item created may not show up till the next day.
.
Stay tuned! More features and capabilities are on the way.
Book a
Live demo
Schedule a live demo of Dock 365's Contract Management Software now.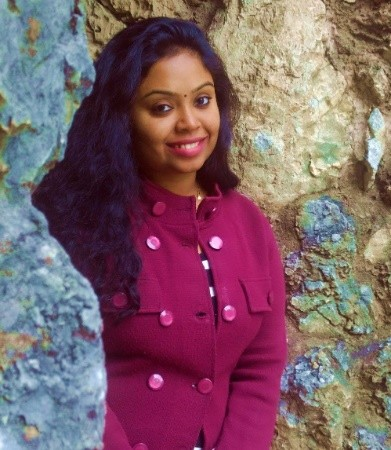 She comes with 4 years of experience in content management and have worked with brands from the US and UK. An enthusiastic content crafter, she loves travelling and learning about new Microsoft Technologies.