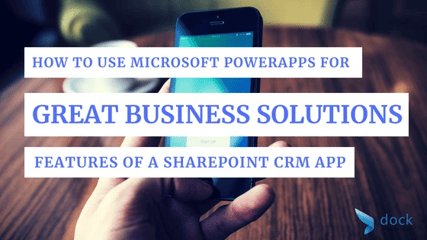 Businesses are looking for ways to streamline their operations while using easy, intuitive software that already integrates with existing systems. For this reason, Microsoft PowerApps are being adopted rapidly. They work perfectly with basic Word, Excel and Powerpoint tools. Additionally, they can be built on top of Sharepoint to accelerate use of that tool. Many companies are now building a CRM app into Sharepoint with considerable positive effects. There are a few important functions that are built into this CRM application.
Contact Lists
SharePoint is Microsoft's premier list and organization tool. Building a CRM app on top of this program makes complete intuitive sense. Companies are able to store client contact information, background, contracts, sales and other key data. All of this information is conveniently stored in the Microsoft PowerApp.
This enables firms to easily roll out marketing campaigns, email marketing, sales outreach, status updates and more. Using this CRM tool, sales teams are better able to respond to customer requests and quickly accelerate any projects. The contact list function is the first place to interact with the software and start these processes.
Sales Tracking
Of course, the SharePoint CRM is excellent at tracking sales and converting that data into usable information for managers. The data is tracked over time and transformed into clear charts, graphs and information. Sales may be broken down by product, contributor, team, region and other segmentations.
Managers utilize this data to allocate resources for future production and sales efforts. That of course, helps to accelerate the growth of the firm and take it to the next level.
Integration with Office 365
Of course, there are many CRM tools out on the market. However, these generally lack two key attributes. Firstly, they do not integrate seamlessly with Microsoft 365 tools. That means there will be significant headaches associated with migrating data, updating information and converting it to simple Excel, Word, PowperPoint or SharePoint files. Companies that are used to working with these productivity tools will see more hassle and wasted time when trying to migrate key data.
Secondly, the Sharepoint CRM App is much easier to customize for existing choices and systems. For example, many companies utilize SharePoint Lists for productivity. Suppose a firm wants to convert its leads, sales or projects from the CRM directly into a SharePoint List. This customization feature will be simple with the existing app. In contrast, a third party CRM solution would be much more complex and time consuming to convert into a SharePoint List file.
Collaboration
Of course, collaboration is the name of the game with CRM tools. SharePoint customer management apps allow sales people, marketers, financial professionals and others to collaborate across the organization. These Microsoft PowerApps are easy to integrate into everyone's existing platform so when key info is needed, it can be accessed at a moment's notice.
Additionally, sales people may utilize SharePoint functions to jointly build presentations, contracts and pricing with other teams. That helps the sales people work more efficiently and close more deals. That leads to increased revenue for the company.
Data Security
Microsoft PowerApps do not stand on their own. In fact, they represent the culmination of billions of dollars of investment by Microsoft into developing top solutions that have industrial security. These software have a number of features that can increase the security of the CRM and make safety a top priority.
In particular, companies can create various levels of permissions that restrict and grant access to people in different parts of the organization. Secondly, messages may be encrypted to ensure extra security. There are options for multi-factor authentication as well. Lastly, the entire network has multi-layer security protocols that require additional passwords and clearances to edit or access key data.
Book a
Live demo
Schedule a live demo of Dock 365's Contract Management Software now.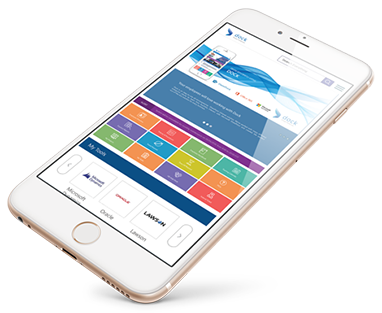 Our Insights. Learn with our Latest Blogs about SharePoint.