Due to the coronavirus outbreak, many companies are looking into having their employees work remotely to keep them safe. For these companies, this may be the first time they are experiencing remote work conditions. They likely aren't aware of what tools their teams should be using. There are a wide range of tools available, and which tools your company ends up using depends on your needs. To help you decide, we put together a list of the best tools that companies can use to remain successful throughout the coronavirus outbreak.
Microsoft Teams
Microsoft is a proven leader in helping companies operate more effectively, and Microsoft Teams is another great example of that. Dependable and reliable, over 13 million people use it everyday. It offers users an intuitive interface that allows for quick and easy communication, video and phone calling, as well as the ability to share and collaborate on files. This is a great all around tool for companies looking to facilitate communication and collaboration.
Slack
Like Teams, Slack is one of the most used inter-company communication platforms. Over 10 million people use Slack to plan and collaborate on a wide range of projects. What makes Slack different is that it allows you to sort conversations into different channels to make sure that no important messages or notifications get lost throughout the day. This is great for companies with a lot of employees who find themselves working on multiple projects simultaneously.
Zoom
Zoom is one of the premiere video conferencing apps. Tens of millions of people use Zoom on a daily basis. Zoom is great as it provides users with more video calling/conferencing options than any other tool. This is a fantastic tool for companies that need to host online video trainings, conferences, webinars, and other video-based activities.
G Suite
G Suite is Google's whole suite of cloud-based productivity tools. Using this, companies will have access to all of Google's productivity tools including Docs, Sheets, Google Drive, and Google Hangouts. G Suite is great for companies that are willing to pay a bit more to have all of their digital tools under one, interconnected umbrella.
Toggl
Toggl is great not only because it's one of the most powerful time-tracking tools, but it's also free. Tasks and assignments can be sorted out into different projects - allowing you to see what was done for what project when. This is great for companies that are only in the market for more temporary tools to get through the coronavirus outbreak.
Asana
Asana is a very effective project management tool. While it can be pricey, it's great for intuitively managing workflows, deadlines, and manpower for different projects. It's great for companies that want a simple to use tool that can help increase their employees' ability to collaborate on different tasks.
Dropbox
Sharing large files over email can be difficult. That's why Dropbox is a great resource for remote work. Simple to use - just upload whatever file you want to collaborate on and then share the link with your team. This is great for companies that tend to work with larger documents and files such as videos and heftier spreadsheets.
Dock Intranet
Not to toot our own horn, but Dock Intranet is a great tool for any company to use when working remotely. Fully customized to your needs, our modern intranet solution can do whatever you need it to do. We provide full, unlimited support to help you match your intranet to your requirements. Time and time again, our intranet portal has proven to boost engagement and collaboration all throughout our customers' companies.
Conclusion
Like we said, there are a wide array of tools that companies can use to sustain their performance throughout the coronavirus outbreak. While some of the tools on this list cost money, they may be worth the investment. No one is quite sure how long the coronavirus outbreak will last, so investing now may help save money and boost employee productivity in the long run.
If you are interested in more blogs like this, make sure to subscribe to our blog. You will be notified every time we publish a new one. Also, follow us on social media where you'll be able to keep up with our latest updates.
Book a
Live demo
Schedule a live demo of Dock 365's Contract Management Software now.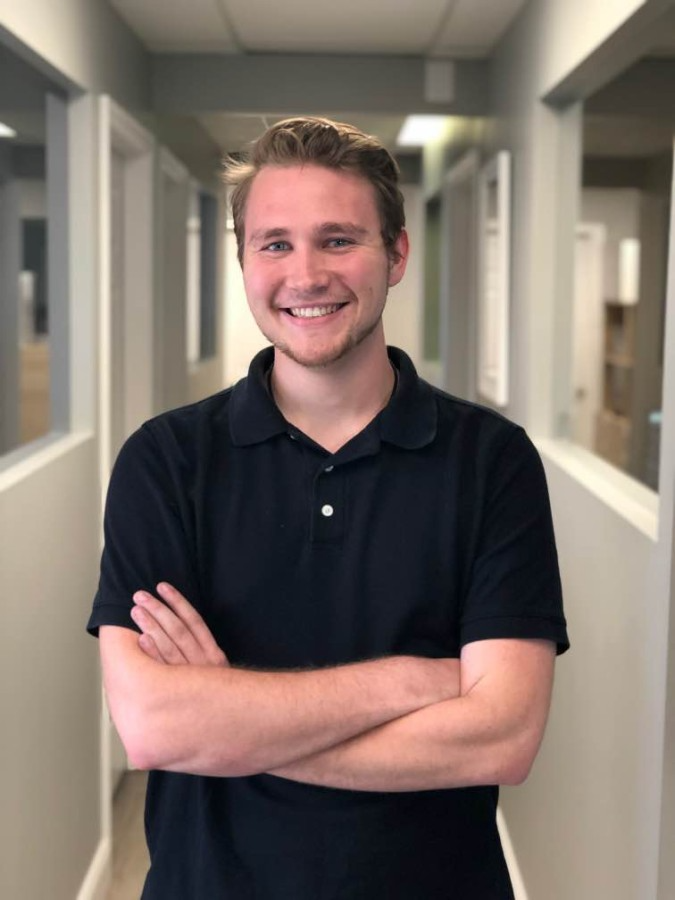 Quentin Russell is a Content Specialist with knowledge of Content Marketing and Social Media Marketing.