Microsoft Teams is a great solution for any company's communication and collaboration needs. It is a perfect modern workforce management app and it is improving rapidly. Teams can help you with one-on-one conversations, team brainstorming sessions, and even larger conferences. With the Live Events feature, Teams is offering the opportunity to organize large meetings where 2 or 3 users speak to a large group of people, like in a big hall or auditorium. If you are interested in using the live events feature to create webinars or host your own conferences, then this may be the options you're looking for. We have used this feature in some of our SharePoint Webinars and it turned out to be very useful. Let us see how to utilize Microsoft Teams Live Events feature.
Scope of Microsoft Teams Live Events
For businesses, using Microsoft Teams Live Events can make their mass presentations easier. From smaller audiences to audiences with thousands of people in them, these events have high potential when it comes to communicating with a very large group of people. The only difference is that audience cannot engage as they do in usual online meetings. However, they do have the option to raise questions, watch the content, and even have conversations with each other.
Best Tips to Utilize Live Events Feature
Live Events in Microsoft Teams offers a lot of possibilities and advantages in running and handling large events online. Microsoft has made the settings and options easy to configure and control in order to simplify the otherwise complicated and sensitive process. We have accumulated some cool tips from our SharePoint Webinars experience with exploiting the facility for a long time now. Check them out and try them to keep your events well planned and organized.
Meeting All Requirements to Create and Launch
With live events, you can address thousands of users online in real-time. These users can log in from their own devices, from any location they want. There is also an event recording feature that allows attendees to watch the video later, along with transcription and search compatibility. There are some minimum requirements or standard planning and setup to make the live event successful, as in the case of real events. Based on your requirements, you can use your own laptop and webcam for the live stream or use professional cameras and audio setup. You can also allow other presenters to participate from their own laptops or desktop computers.
Planning and Assigning Key Roles
The second most important thing to consider while thinking about organizing a Live Event in Microsoft Teams is to assign key roles. Organizer, Producer, Presenter, Moderator, and Attendees are the main roles in the event. Each of these roles has different responsibilities and privileges. The organizer is the one who creates, setup and controls the event. The producer is responsible for managing the live stream, assuring a great experience for the audience, and switching the presenters appropriately.
The presenter is someone who speaks share screen, or live stream as part of a presentation or speech during the event. There can be more than 1 presenters as required. It is good to have a moderator for each event in order to handle the Q & A perfectly and to enhance the overall audience experience. It is the organizer who shares the invitation link to potential audiences. Attendees can join with the links provided. Being a fantastic workforce management app, finding and inviting your audience as a group or individual will be an easy process withing the Microsoft Teams environment.
Scheduling and Inviting People
After creating the idea of the event, you need to decide the presenters, and then assign roles to appropriate people in your team. The next step is to schedule the event using Microsoft Teams Calendar. Enter event information such as tile, date & time, add users to each role, and choose whether it is a private or public event. For public events, people just need the invitation link to watch the event. Along with that add people or groups that you wish to attend the live event so that they get the invitation along with details to join. While planning our SharePoint webinars, we used to sent out an email invitation to our potential users and clients. It really helps you accumulate some really cool audiences for the live events.
How to Produce a Live Event
When you are all set to start the live event go to the link and choose 'Join'. You will be taken to a setup mode from where you can decide and pick the video you wish to stream to begin the meeting. You will have a ton of production capabilities and tools to produce a live event. We will be coming up with a new blog to address only the capabilities, guidelines, and instructions for producers to handle a Live Event well.
Must-Do Actions After the Live Event
Once the event is over, it is now time to assess the attendee and Q&A reports. If you are already having a workforce management app, you will be familiar with this drill (If you don't have one, you need to definitely try one at the earliest). You can also download those reports, along with the recording of the live event. Share the recording with everyone you have invited to the event, including the ones who attended the event and those who missed. Searchable transcripts make it easy for the audience to find the areas they wish to point out in the whole event streaming.
Familiarize the steps mentioned here and make the most of Microsoft Teams Live Events facility. There are a lot of potential bundled in this simple yet powerful facility. Explore it yourself and come back if you wish to have more business productivity solutions.
Book a
Live demo
Schedule a live demo of Dock 365's Contract Management Software now.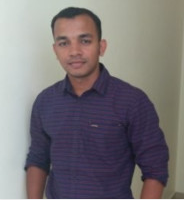 Alex Joseph is a Digital Marketing Strategist with explicit knowledge in Content Marketing and Microsoft Technologies. A writer by day, Alex is a night owl and a DIYer. Alex's theory is to make businesses achieve success with modern solutions and smart exploitation of resources.