Easily manage your Power BI content at scale with the new workspace experience. With the new environment, organizations can easily give access to Power BI apps using Office 365 Groups, distribution lists, security groups, and to individuals as well. In addition, they can give access through sharing individual items and manage access to workspace.
Explore new workspace experiences preview
To try the new workspace experiences:
Click Create app workspace
Click Try now

You can now create your first workspace in the new workspace experience.
*The preview is an optional choice, you can still continue to use existing App workspaces build on Office 365 Groups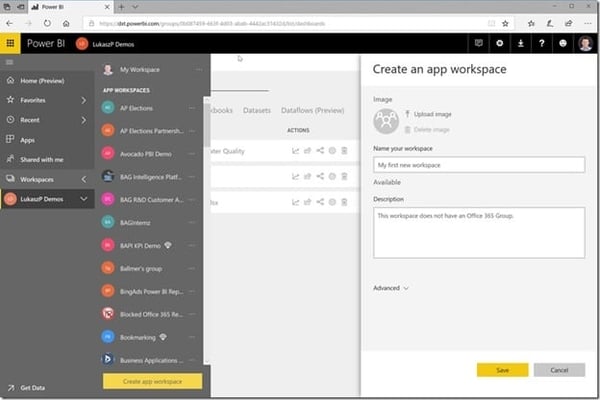 In the new environment, you can create a new an app workspace without creating a Office 365 Group.

You can provide a name, description and image to the workspace as shown in the image below

Users can choose whether to place the workspace in Power BI Premium dedicated capacity under Advanced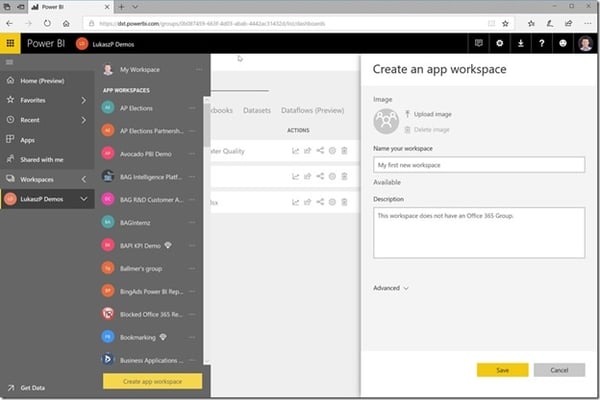 The new workspace is like the existing App workspaces

Add users through the Access pane

Add content using Get Data, share, collaborate, and so on. You can press the

You can access the content list of the workspace right away by pressing Skip link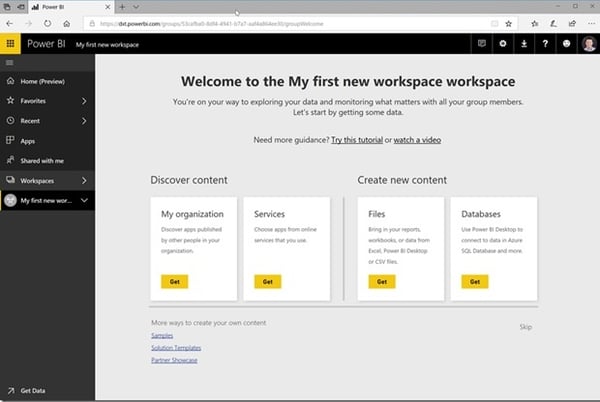 In the workspace's content list, you will be able to see new buttons for Access and Settings and a banner for the new workspace preview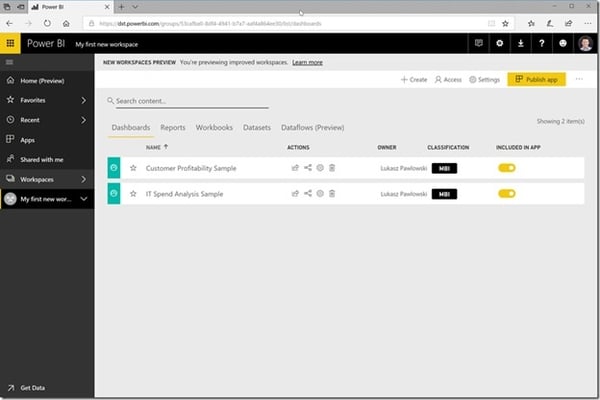 The Access pane will offer you the first new workspace experience
You can add different types of user groups namely
Security groups

E-mail enabled security groups

Distribution lists

Office 365 groups

Individuals
to any of the workspace roles.
A role assigned to a group implies that it is given to everyone in that user group. The access to the workspace is updated automatically as and when the user group membership changes.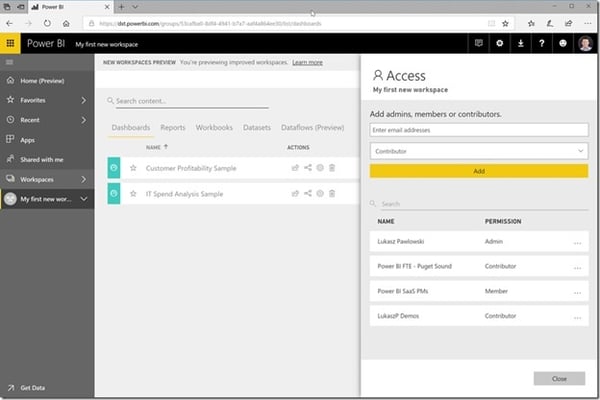 New Workspace Roles
The key to managing content is not only about allowing users to get access to the content they need but also about the right permission level.

New workspace environment-The road ahead
Microsoft will create all workspaces using the new workspaces infrastructure once they reach General Availability (GA) for the new workspace experiences.

The ability to create workspaces that create an Office 365 Group will be discontinued

Additionally, users will be able to migrate their existing Office 365 Group based workspaces into the new workspace experience.

The new workspaces experience initiates the journey to fully discontinue content packs and replace them with Power BI. At the same time, Microsoft understands customers are still using content packs and Power BI apps are not yet completely capable to replace content packs and they will continue to support content packs to ensure customers are not impacted in any way.

New navigation experiences will be added to Power BI apps to make them more user-friendly and visual appealing to ensure that customers are really happy that they moved over to Power BI apps.
Get in touch with our team of SharePoint experts to know more about the new workspace environment or explore our pre-built SharePoint intranet portal for your organization like you've never seen before!
Book a
Live demo
Schedule a live demo of Dock 365's Contract Management Software now.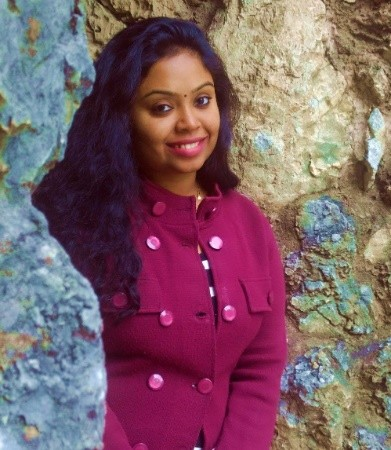 She comes with 4 years of experience in content management and have worked with brands from the US and UK. An enthusiastic content crafter, she loves travelling and learning about new Microsoft Technologies.