Microsoft 365 Enterprise is a complete, intelligent solution that empowers everyone to be creative and work together, securely. It brings together the best of Office 365, Windows 10, and Enterprise Mobility + Security (EMS).
Let's explore the different components of Microsoft 365 Enterprise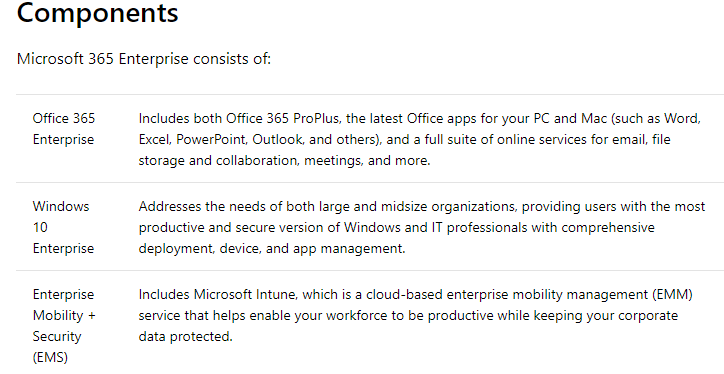 Why Use Microsoft 365 Enterprise?
AI-powered Tools-Give your workforce the competitive edge with AI-powered tools that fuel innovation and productivity.
Built for teamwork-The solution offers a wonderful platform to bring people together and get more done.
Technology made simple-Integrated for simplicity, Microsoft 365 helps lower costs, improve user

adoption

.
Unmatched Agility-Give your employees unmatched flexibility in terms of how they connect, share and communicate.
Centralized Management-The platform offers centralized management across users, devices, apps and services
Intelligent security-Protect your organization's valuable assets with the power of intelligent security.
Let us explore the different plans: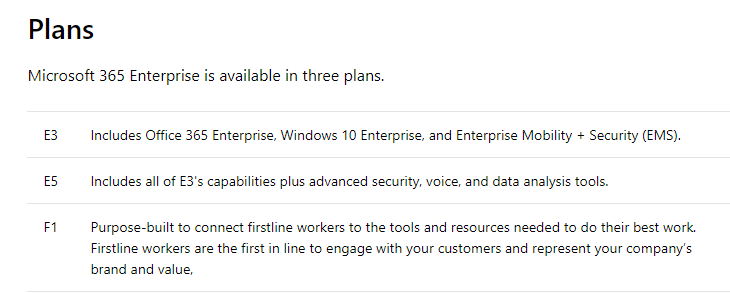 Deployment
Microsoft 365 Enterprise can be deployed in two ways:
Using FastTrack
Move to the cloud at your pace with the help of Microsoft engineers using FastTrack.
Do it Yourself
The Microsoft 365 Enterprise deployment guide provides a step by step guide to help users.
About Dock 365 Intranet Portal
Dock is a Pre-Built intranet portal for your organization. It is powered by Microsoft SharePoint & Office 365. Dock also comes with project management, contract management, and many other business productivity features. It creates sustained, connections and conversations across the organization, promoting better employee experience and organizational performance.
Click below to schedule a Free Demo.
Book a
Live demo
Schedule a live demo of Dock 365's Contract Management Software now.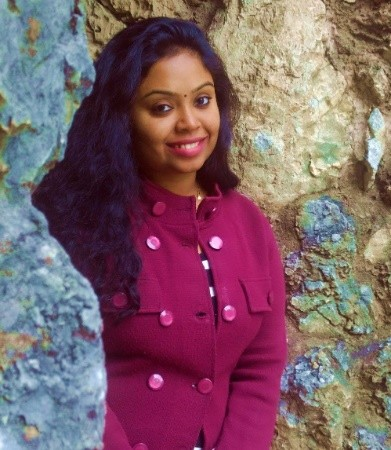 She comes with 4 years of experience in content management and have worked with brands from the US and UK. An enthusiastic content crafter, she loves travelling and learning about new Microsoft Technologies.