The New PowerApps update offers unmatched capabilities to users without any prior knowledge of coding to create custom business applications across platforms and data sources. All you need is a fair amount of logic and no coding experience. The new update from Microsoft offers users 8 new Office themes with an aim to improve their overall user experience.
There is no second opinion that an integral part of an app's identity is its visual theme. It is not just about the colors, but also how the colors are used. Existing PowerApps standard themes have been given a facelift with contrast compliant color options.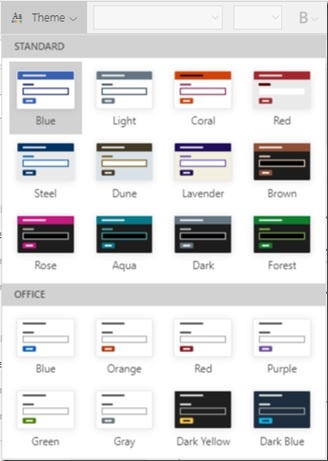 Exploring the new Office themes
Users are in for an altogether different experience with new Office themes compared to the PowerApps standard themes.

The themes make use of Segoe UI font with minimalistic color application

While embedding apps inside of SharePoint, they provide a more natural feeling to the user

The 8 new Office themes: Blue, Orange, Red, Purple, Green, Gray, Dark Yellow & Dark Blue.

Incorporating the new Office themes for SharePoint customized forms and SharePoint web parts is an effective way to create a more cohesive design.
The images below showcase the difference between embedding with the Standard theme and embedding with an Office theme in SharePoint.
PS. Please take note of the slight color differences and application of color, especially in the drop-down menus.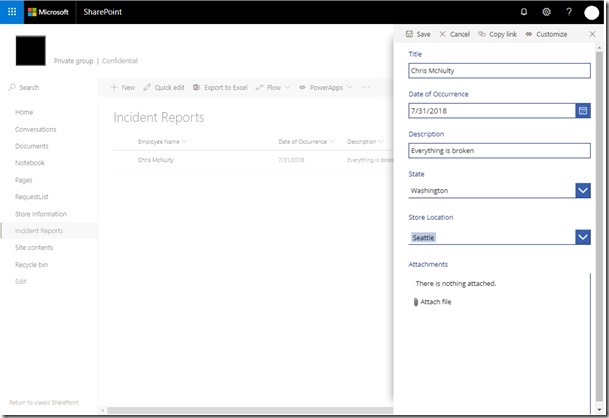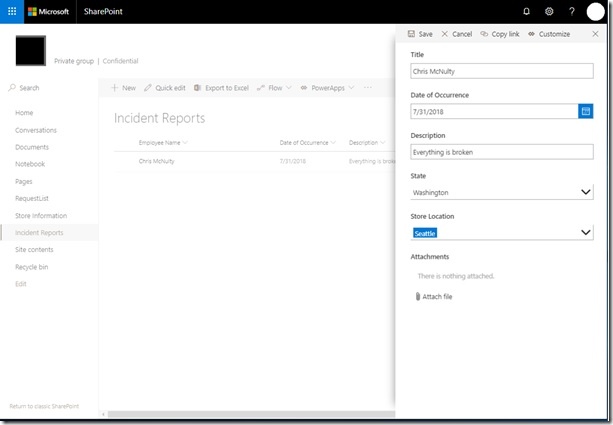 Uncovering Updates to PowerApps standard themes
The PowerApps standard themes also have few changes:
With an aim to create better visual effects some colors and sizes were adjusted.
The themes are designed to help users achieve a contrast ratio of 4.5:1 within their apps compared to 3:1 (minimum standard for text and vision) as this is the standard contrast ratio for people with color blindness and low vision impairments.
To increase the contrast and impart the theme a more professional look, changes have been made to the dark background themes. A darker color has been given to the drop-down menus and the text input fields.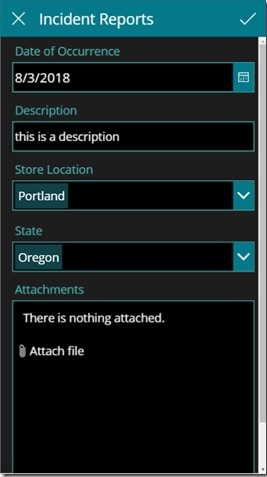 Theming and branding updates will continue to come, as it is a vital component of an organization, as well as an app's identity. Stay tuned for more updates from the PowerApps team, as they continue to listen to feedback, with an aim to improve their product!

If you would like to know more about PowerApps or explore the Dock 365 platform - Get in touch with our team! We are a customizable intranet portal software solution who's aim is to help your organization, both collaborate and communicate better.

Click below and Schedule a Free Demo today!


Book a
Live demo
Schedule a live demo of Dock 365's Contract Management Software now.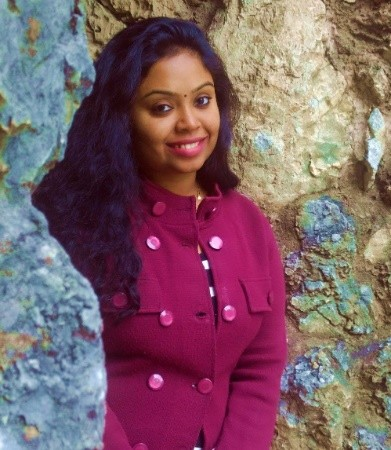 She comes with 4 years of experience in content management and have worked with brands from the US and UK. An enthusiastic content crafter, she loves travelling and learning about new Microsoft Technologies.