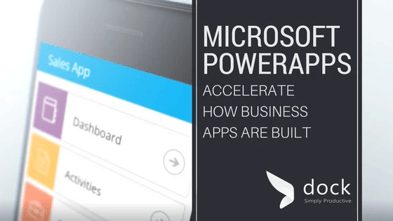 The way we do work today is fundamentally different than the days before mobile devices. Now, work happens on our phones, tablets and laptops everywhere we go: on manufacturing floors, in airplanes or at customer meetings. The mobile revolution, together with nearly limitless compute and data in the cloud, has transformed our professional experience.
And yet, the apps we use to do business have been slow to keep pace with employee demand. While companies are increasingly turning to SaaS solutions for specific scenarios like CRM, travel and HR, using services like Microsoft Dynamics, Concur or Workday, most business app scenarios remain locked on premises, dependent on corporate connected PCs. Too often, they're not optimized for mobile, not easily integrated with other services, and not accessible when and where people need them most – on the device they want to use in that moment. The business app category continues to lag consumer app scenarios in terms of richness and ubiquity.
PowerApps is an enterprise service to the app developer everywhere. We can connect, create and share the business apps with your team on any device (Mobile, Laptop, Tab). Microsoft PowerApps was introduced by Microsoft Windows Azure to build applications on all platforms like Windows, iOS, Android mobile devices. It helps us to make a custom app also.
It's a Software as a Service (SAS) solution that allows companies to build business apps fast and efficiently. In PowerApps, you can generate an app automatically, customize it, create an app from templates, and share and run the apps. Here, others also create and share their apps with you.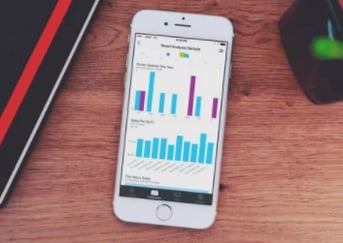 Get PowerApps to create, use, and share custom business apps with your team and organization.
Install PowerApps for Windows to:
Use apps that were shared with you
Create custom-built apps
Create apps that:
Help coworkers automate tasks and get more done
Empower your team to get work done from anywhere—on any device
Connect to business data, on the web, on-premises, or on Microsoft Common Data Service
Learn how to build a PowerApp .
Employees can quickly create apps that work on any device using templates and a visual designer to automate workflows and works in all the three major platforms iOS, Android (preview) and Windows. They can use built-in connections or ones built by your company, to connect PowerApps to cloud services such as Office 365, Dynamics CRM, Salesforce, Dropbox and OneDrive and on-premises systems including SharePoint, SQL Server, Oracle databases, SAP, and more. You can Share PowerApps like documents.
Read more: How to Customize a SharePoint List Form with PowerApps and the latest updates.
PowerApps will dramatically accelerate how business apps are built, reducing time to solution from weeks or months to minutes and empowering a new category of app creators. It balances power between IT and business users, arming those closest to business needs with tools and services to not just envision but also implement the solution. It moves what has been for decades a set of scenarios that typically only run on-premises with PCs to being centered in the cloud and delivered mobile-first.
Dock's New Mobile CRM App
Dock Can Build PowerApps for Your Business
With Microsoft SharePoint and Office 365 with Dock, we can not only build a customized company intranet for your business but we can also create the PowerApps for your specific needs. We currently have a CRM app and an expense reporting app – InstaExpense.
Read more: Benefits of Using SharePoint Intranet Portal with PowerApps
Book a
Live demo
Schedule a live demo of Dock 365's Contract Management Software now.
She's a multimedia producer to include writing, photography, graphic design and video. She enjoys learning about new technology for business and exploring her city in Jacksonville, Florida.