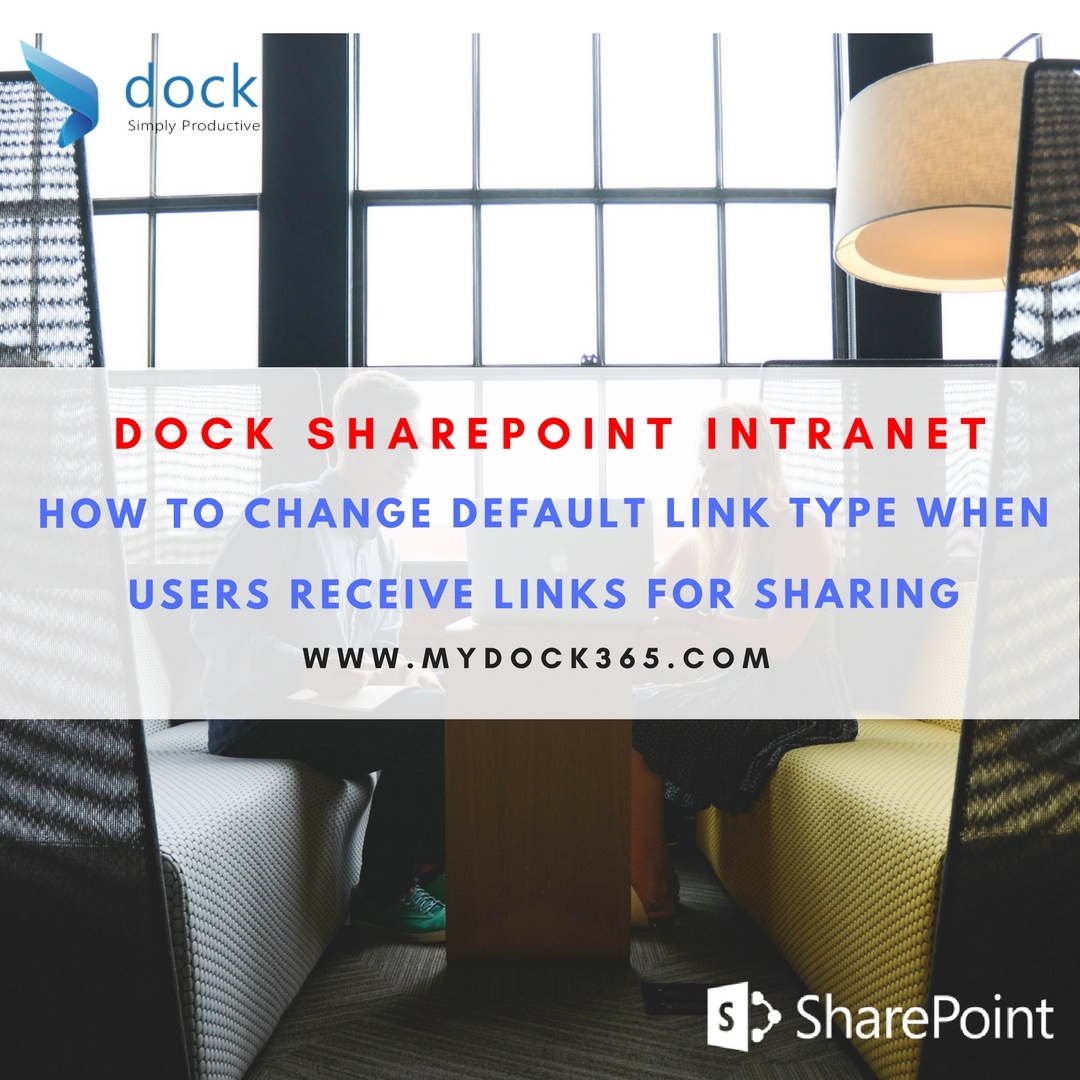 When a user wants to share a document or folder, they can get a link to it to send to others. This is one of many effective ways for teams to communicate that work in different departments or locations to drive user tasks within your company SharePoint intranet.
3 types of links that are supported by Microsoft SharePoint Online:
Anonymous Access Links

–Accessible by anyone, including internal and external users.
Internal Access Links

– Accessible by only your users within the organization.
Direct Access Links

– Accessible by the users when you specify the recipients who needs to receive the link.
If you're a SharePoint Administrator, it's recommended to send out anonymous access links since they offer a fast experience. However, you don't want the link to be a default link when the user accesses the "Get a Link" popup box in SharePoint. Admins can set the default type of link with permissions that are more restrictive by allowing users to choose other types of links when required.
How to change default link type?
Sign in to your O365 Environment as SharePoint or Global Administrator.
Select the App Launcher from the top-left area and then select Admin to open O365 Admin Center.
Choose Admin Centers and click on SharePoint.
Select

Sharing.
Under the default link type, select the desired option you want it to appear when your users receive the link.

6. Next, under the default link permission section, choose either the View or Edit permission button.

Learn More About Dock
If you're looking for a dedicated information technology portal, you can find more information on our website here.
Book a
Live demo
Schedule a live demo of Dock 365's Contract Management Software now.
He is a Microsoft Certified Technology Specialist cum Digital Marketing Expert and has experience of 6 years. He loves learning about latest technologies like CRM, collaboration tools, marketing solutions etc.