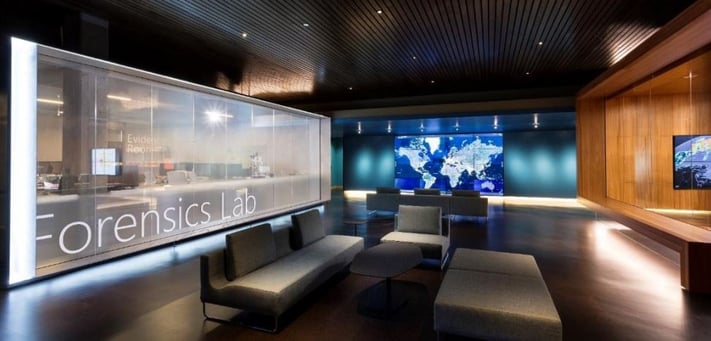 When choosing a cloud collaboration platform, the most important consideration is trust in your provider. Microsoft SharePoint and OneDrive for Business are covered by the core tenets of earning and maintaining trust: security, privacy, compliance, and transparency. With SharePoint and OneDrive,they're your files. You own them and control them.
Microsoft regularly monitors production environments for privacy and security-related threats.Microsoft uses a thorough internal program that reports potential privacy risks in data centers. When activated, engineers work together with specialists with a background in privacy, forensics, legal, and communications to determine the appropriate course of action to ensure that any incidents are resolved quickly.
Simplify your GDPR compliance journey and perform risk assessments with Compliance Manager. Learn more today: https://t.co/XY6en6LZyY

— Office 365 (@Office365) February 22, 2018
What is Microsoft OneDrive?
OneDrive for Business is the Microsoft cloud storage service that comes with Office 365 or SharePoint Server. With OneDrive, you can securely store all your files in one place, share them with others, and get to them from anywhere.
How is OneDrive secure?
Start with a strong password, add security info to your Microsoft account such as your phone number, an alternate email address and a security question and answer. Use two-step verification to help protect your account by requiring you to enter an extra security code whenever you sign in on a device that isn't trusted. Regularly back up your OneDrive files.
Where does compliance come into the picture?
With SharePoint Online and OneDrive for Business, Microsoft's approach to security and compliance encompasses:
Platform Security – The processes and infrastructure in our data centers to keep your data safe.
Secure Access and Sharing - The management access and sharing settings to ensure your sensitive data doesn't leak, based on your needs.
Awareness and Insights – Complete visibility to make informed decisions, track, and account for all file activity with full transparency with reports and alerts.
Information Governance - Your ability to govern the life cycle of data, including deletion and retention policies, eDiscovery, and legal holds.
Compliance and Trust – A service that meets the latest compliance standards. Trust – is about giving you full transparency and visibility into how we treat your data.
Why SharePoint with OneDrive Rocks
Microsoft approaches security for your files relentlessly, balancing it with a simple and powerful collaboration experience. We offer industry leadership in cloud operations, global scale, security, and compliance. Security of files is not an add-on. It is core to everything we do in SharePoint and OneDrive and extends to every service in the Office 365 suite. When businesses choose Microsoft, they

get a partner that truly understands business security needs and is trusted by companies of all sizes

across nearly every industry and geography.

FREE DOWNLOAD: New - 4 Steps to Manage Compliance & Security
Want to Learn More About Security & Compliance for Your Business?
Join us on February 28, 2018 at 2 PM EST for a live webinar with Speaker: Sandeep Narkhede, Sr. Technical Consultant, Microsoft.
Microsoft Office 365 is designed to help meet your organization's needs for content security and data usage compliance with legal, regulatory, and technical standards. Setting up policies and enabling services that optimize these conditions is an important part of administering Office 365.
Book a
Live demo
Schedule a live demo of Dock 365's Contract Management Software now.
She's a multimedia producer to include writing, photography, graphic design and video. She enjoys learning about new technology for business and exploring her city in Jacksonville, Florida.