The first step to start monitoring the apps is to add them to the list of apps you wish to track. Here are some handy tips to process the tasks effectively.
How to pick apps to monitor in a SharePoint environment?
Go to https://admin.microsoft.com and sign in as Global or SharePoint Admin.
From the left pane, below Admin centers, pick SharePoint.
Choose Classic features and select Open located under Apps.
Pick Monitor apps and choose Add app.
Select from the available list or make a search to find appropriate apps before selecting Add.
How to view app details or errors?
Sign in as SharePoint or Global admin.
Follow the above steps and go to Classic features.
Click on Open from Apps.
Choose Monitor Apps.
Highlight the app preferred and check the box.
Select View details or View errors option based on the requirement.\
Tips for viewing app details and errors
View details option gives you information about the number of licenses used or purchased for the app.
It can also produce counts of errors and installs usage information.
View errors option, on the other hand, produces error information for an app.
Use the Correlation ID to track errors in the error log.
Steps to remove an app from the monitoring list
Sign in as Global or SharePoint Admin and go to Classic features.
Select Monitor Apps page by clicking on Open from the Apps
Select the app you no longer wish to monitor from the page.
Pick Remove app from the ribbon.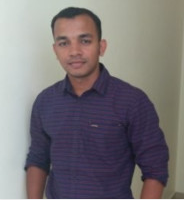 Alex Joseph is a Digital Marketing Strategist with explicit knowledge in Content Marketing and Microsoft Technologies. A writer by day, Alex is a night owl and a DIYer. Alex's theory is to make businesses achieve success with modern solutions and smart exploitation of resources.