Microsoft Planner enables you to create a plan, assign tasks, make teams and a lot more things in just simple steps. This week we would like to give you tips to get started with a plan in Microsoft Planner and to add tasks to a plan.
Sign in to planner, there you can see a plan for each Office 365 Group.
Get started by choosing a plan listed under Favorite plans / All plans.
You can also start a new plan by selecting New plan.
An Office 365 group is created along with each new plan.
How to create a new plan and group
Give a name to the plan.
Choose whether to add your plan to an existing group or to create a new group.
Select who can view your plan.
Go to Options to add a description and click on Create a plan.
How to add a plan to an existing group
Name your plan and choose Add to an existing Office 365 Group.
Choose a group page will open.
Search for preferred group or choose one that is listed.
Select Choose Group and then Create plan.
Tips to add tasks to a plan
Enter a task name in the text box under To do and click on Add task.
Enter different task details.
You can opt-out or include task details based on your preference.
Consider how you want these tasks to appear on the board before utilizing the options.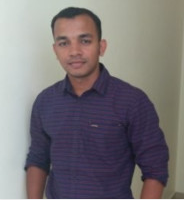 Alex Joseph is a Digital Marketing Strategist with explicit knowledge in Content Marketing and Microsoft Technologies. A writer by day, Alex is a night owl and a DIYer. Alex's theory is to make businesses achieve success with modern solutions and smart exploitation of resources.