Microsoft Search is an intelligent search facility that helps you to find people, files, and everything you want to find within and even from outside your Microsoft ecosystem. Learn how to get started with Microsoft Search in Office, and how to get help for using an application from Microsoft Search.
You will see a Microsoft Search box on top of your Office 365 apps in Windows. It will help you find anything including text, commands and more.
Click on the Microsoft Search Box or press ALT+Q.
Even without typing anything the search box shows suggestions based on your activities.
If you are signed into a business edition of Office 365, you may even get suggestions based on recently used files, and people you frequently engage with.
If you don't find relevant suggestions, just type what you are looking for and the search box will do the rest.
How to get help for using an application from Microsoft Search?
Go to the Microsoft Search Box.
Type your help question and click on Get Help On…
You will find this option from the results.
The Microsoft Search will pick suitable content from the support articles which can answer your question.
How to find related files easily in Office 365 Business Edition?
Type the file name or keyword you wish to search into the search box.
You can easily find documents, workbooks, and presentation related to the search term.
You will be returned with a list of best-related files and other options.
You can either open a suitable file or insert the content in that file to reuse in your current file.
How to search for the meaning of a word using Microsoft Search?
Type the word for which you are looking for meaning, into the search box.
Bing will instantly show you the meaning of the word.
If you want more information than just meaning, then click on the definition search box displays.
A search pane will appear with more details about the word.
This works especially when you need to find a quick definition for a word or phrase while working.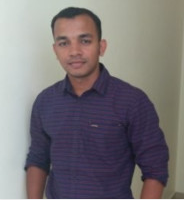 Alex Joseph is a Digital Marketing Strategist with explicit knowledge in Content Marketing and Microsoft Technologies. A writer by day, Alex is a night owl and a DIYer. Alex's theory is to make businesses achieve success with modern solutions and smart exploitation of resources.