Search features and abilities are abundant in SharePoint and Office 365. This week's SharePoint and Office 365 tips show you how search works in SharePoint Online, and what are the benefits of Cloud Hybrid Search for SharePoint.
Making a good understanding of how search works help you to customize the search in a better way. Information about documents is stored in lists and libraries by site columns.
Search Crawls this information and adds these values to the search index.
Site columns will be mapped to manage properties, in the Search Index.
Search Query's from the users will be sent to the search index.
Matching results will be found and sent to the results page by the search engine.
What are the benefits of Cloud Hybrid Search for SharePoint?
Provides the latest SharePoint Online Search experience even if your Organization's SharePoint Servers are not updated.
Users can avail unified search results, refiners, and search relevance ranking even when your organization has content both in Office 365 and on-premises.
As your search index is in Office 365, size is not a matter of concern anymore.
There is no need to migrate your search index to the new versions of SharePoint Server.
How does Cloud Hybrid Search work?
The crawler caches the on-premises content.
The crawled content will be sent to the search index in Office 365.
When a user enters a search query in the SharePoint Online Search Center, it will be directed to the Search Index in Office 365.
Results will be then pushed to the SharePoint Online Search Center.
How to verify that the Cloud Hybrid Search is working?
Login to Office 365. You need to have access to the validation Search Center.
From the Validation Search Center, search IsExternalContent:1.
From the results you get, check whether the content is from the on-premises content source.
Verify that the on-premises content is getting displayed in the search results.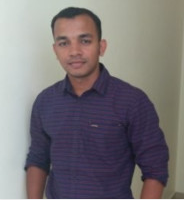 Alex Joseph is a Digital Marketing Strategist with explicit knowledge in Content Marketing and Microsoft Technologies. A writer by day, Alex is a night owl and a DIYer. Alex's theory is to make businesses achieve success with modern solutions and smart exploitation of resources.