Learning new things gives immense joy! Learn cool SharePoint tips and hacks here that will make your life easier. This week is all about Document Version Control, Wild Card Search, Document Check-In & Check-Out.
Document Version Control in SharePoint
Easily track history of changes to a document with this feature. Navigate to the library you want to enable versioning then Click Settings > Click Library Settings> Versioning Settings. Choose from the different version settings available for a document library.
Wild Card Search
Don't know the first letter of your teammates' name? Try a wild card search by substituting the unknown letter with an asterisk(*).
Heads-Up When Deleting Files
If you are deleting files/lists in SharePoint 2010 and you don't see a message showing that the deleted items are sent to the recycle bin,you or your IT department will not be able to restore the files once they have been deleted.
Document Check-in and Check-Out
You should only check out a document in case you don't want any of your team members or colleagues to modify/edit it until you check it back in. If you wish to collaborate on a document, make sure that you don't check out the file.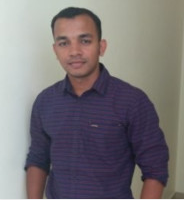 Alex Joseph is a Digital Marketing Strategist with explicit knowledge in Content Marketing and Microsoft Technologies. A writer by day, Alex is a night owl and a DIYer. Alex's theory is to make businesses achieve success with modern solutions and smart exploitation of resources.