We know how important it is to sync with your SharePoint Online Libraries. This week's SharePoint Tips consist of various steps that you can follow to fix SharePoint Online sync problems. By following these tips, you can access files online and ensure enough space for the right files to sync.
How to check whether a site has been configured for syncing in SharePoint or not?
Sign in to your Office 365 account (work or student).
Go to your SharePoint location.
Choose the library or document folder you want to sync.
If there is no sync option, then the site is not configured for syncing.
How to Update OneDrive to the latest version?
By keeping Windows and OneDrive up to date always, you can reduce SharePoint Online sync issues.
Download the Latest Windows Updates to utilize SharePoint Online well.
Windows 10 Fall Creators Update allows Files On Demand, which is great in resolving sync problems.
Download the latest version of OneDrive and Install the updates.
Go to the Windows icon in the start menu and search for OneDrive.
Pick OneDrive Desktop App and follow the setup steps.
Sign in and set up your account.
How to stop syncing OneDrive?
Stopping sync and running the setup again is a good way to troubleshoot sync issues.
Choose the Blue OneDrive Cloud Icon from the notification area.
Select More > Settings from the activity center.
Select Stop Sync for those locations with sync issues.
Sync the SharePoint Sync Files with the new OneDrive Sync Client.
Steps to Unlink OneDrive
Pick the Blue OneDrive cloud icon from the notification area.
From the activity center, pick More > Unlink this PC.
You can set up OneDrive by following the steps in the Welcome to OneDrive wizard.
Unlinking, disabling or uninstalling OneDrive will not let you lose any SharePoint Online data or any files.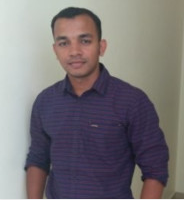 Alex Joseph is a Digital Marketing Strategist with explicit knowledge in Content Marketing and Microsoft Technologies. A writer by day, Alex is a night owl and a DIYer. Alex's theory is to make businesses achieve success with modern solutions and smart exploitation of resources.