Web parts can be used as building blocks of SharePoint pages. There are plenty of web parts available with different functionalities and purposes. You can use them to add text, dynamic content, video, files and lot more to a page. Here you will find information on how to add, move, and remove a web part. Also, learn about the web part maintenance page in SharePoint Online 2019.
Spot the page to which you want to add the web part.
How to add a web part to a page in SharePoint site?
Select Site Contents from the Quick Launch Bar. From the list of contents, choose Site Pages and pick the page you want.
Click on Edit at the top right part of the page, if it is not already in edit mode.
Hover mouse over any existing web part to find a + mark inside a circle shape.
Click + to pick the web part you wish to add. You can also use the Search box to easily find the web part.
Choose Expand sign to get a larger view of the web parts by category, or to sort the view.
How to move or remove a web part?
Select Edit from the top right part of the page to go into editing mode.
Choose the web part you want to move or remove and hover over it with the mouse to spot a toolbar on the left side.
To move the web part to another location, pick Move web part button

and drag it wherever you want it to be moved.
If you wish to delete the web part, just pick the Delete web part button

What are the actions a user can perform using the web part maintenance page in SharePoint Online 2019?
Web part maintenance page can be used to isolate and fix issues that are causing errors in SharePoint Pages.
You can rearrange and remove web parts that are causing issues.
View and copy data for web part development purposes.
However, it is not possible to edit web parts in the maintenance mode.
How to open web part maintenance mode?
Go to the SharePoint Page in which you wish to open web part maintenance mode.
Find the URL of the page from the address line of your browser.
Append ?maintenancemode=true to the end of the page URL.
A summary of data regarding the web parts will appear.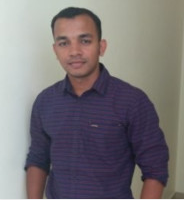 Alex Joseph is a Digital Marketing Strategist with explicit knowledge in Content Marketing and Microsoft Technologies. A writer by day, Alex is a night owl and a DIYer. Alex's theory is to make businesses achieve success with modern solutions and smart exploitation of resources.