How to share SharePoint files/folders
Click on the file/folder you want to share and select Share.
Choose the appropriate option from the dropdown list to define the kind of permission you wish to provide.
Click on Apply after making the changes and enter the usernames along with a message.
Click on Send when you are ready to send the link.
Steps to see with whom a SharePoint file/folder is shared
Select the file and click on the Information icon in the upper right.
From the Details pane, select Manage access and click on the Links Giving Access section in the Manage Access panel.
Click on the ellipsis to view the users who have access to the link.
The Direct Access section displays users with direct access to the file.
Tips to stop sharing or change permissions of SharePoint files.
Choose the file or folder you wish to change permissions and select Information.
Select Manage Access option from the Details pane.
Choose Stop Sharing to stop sharing the file entirely.
Delete the sharing link by choosing x after clicking on the ellipsis near the link.
Go to Direct Access section to change permissions or stop sharing with anyone on that list.
How to get a link to a file or folder
Select Copy link to copy the link automatically to the clipboard.
Click on the dropdown and choose appropriate options.
You can select the users for whom you want this link to work.
Click Apply when finished making the changes.
You can now paste the link anywhere applicable.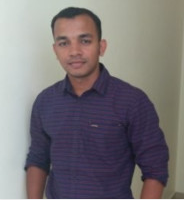 Alex Joseph is a Digital Marketing Strategist with explicit knowledge in Content Marketing and Microsoft Technologies. A writer by day, Alex is a night owl and a DIYer. Alex's theory is to make businesses achieve success with modern solutions and smart exploitation of resources.