Sharing documents, files, and other content with people within and outside your organization is an important process. You can share Office 365 sites with external users to make collaboration smooth.
Tips to decide how to share content
Create a list of people whom you wish to grant access to the content.
Consider what do you want them to do with the content on your team site or sub-sites.
Decide whom all should have the right to share content externally.
See if there is any content you don't want to share with external users.
How to share Office 365 Sites with External Users
By default, the ability to invite external users to SharePoint sites will be enabled. Follow the steps below to enable external sharing for all SharePoint sites in the Microsoft 365 admin center.
Go to admin center, search 'external' in the Home page search box.
Select Sites external sharing.
From the pages that open, choose with whom users can share the guest links.
Select Save.
Tips to fine-tune-settings for individual sites
As you have enabled sharing on SharePoint sites, all sites in the tenant will have sharing On now.
To disallow sharing on certain sites, you can fine-tune the sharing settings of those sites from the admin center.
In case the external sharing is turned off for the global SharePoint Online environment, you can't enable it for specific site collections.
From the admin center, go to sites page of the sharing settings to view the list of site collections active in your tenant.
How to edit the sharing settings of a site collection in the admin center
From the admin center, go to Resources > Sites page.
Click on the external sharing status shown near the desired site collection.
In the sharing dialogue box, click on Edit next to Sharing status.
Slide the slider to On, to turn on external sharing.
Pick with whom the users can share from available options and select Save.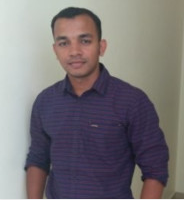 Alex Joseph is a Digital Marketing Strategist with explicit knowledge in Content Marketing and Microsoft Technologies. A writer by day, Alex is a night owl and a DIYer. Alex's theory is to make businesses achieve success with modern solutions and smart exploitation of resources.