From the beginning of the digital age, many kinds of contents were introduced to inform and influence people. Text and audio are examples for the type of content that are widely used. Videos are the type of content creating more impact today. This is where Microsoft Stream marks its relevance. Being an enterprise video service, it can upload, view and share videos within an organization securely. Launched in the year 2017, Microsoft recently announced some great features to ensure that Stream delivers what modern organizations are demanding today. Let's give you a detailed awareness of what to expect.
Interactive Polls, Surveys, and Quizzes
By adding surveys, quizzes, and polls to videos, you can make them more interactive and engage with the audience better. Training sessions and CEO addressing videos can be made more impactful.
Share, Upload, and Record Videos for Android and iOS securely
As the world is going mobile today, the ability to do more with the Microsoft Stream Mobile App means a lot. You can stream live events, save content for offline viewing, and find videos using smart search tools in the mobile app.
Stream Webpart In SharePoint Gets New Customizations
The Microsoft Stream Webpart will let users highlight stream content better. Available for SharePoint Online, the webpart can be used for highlighting videos across all of the Stream.
New Admin Features
Microsoft Stream Admins will have new powers to curate the user experiences nicely. The power to disable people detection processing, thus making it easier to remove people information from existing videos is one among them. Along with options to manage people detection, there are also new admin features to manage default video permissions. Explore these options deeper and interact with your employees using videos more interactively and safer than ever.
Discover Dock 365 Intranet Portal
Dock is a Pre-Built intranet portal for modern organizations. Powered by Microsoft SharePoint & Office 365, Dock also comes with project management, contract management, and many other business productivity features. Dock creates sustained, connections and conversations across the organization, promoting better employee experience and organizational performance.
Click below to schedule a Free Demo.
Book a
Live demo
Schedule a live demo of Dock 365's Contract Management Software now.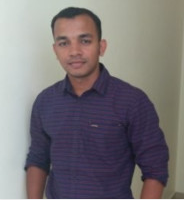 Alex Joseph is a Digital Marketing Strategist with explicit knowledge in Content Marketing and Microsoft Technologies. A writer by day, Alex is a night owl and a DIYer. Alex's theory is to make businesses achieve success with modern solutions and smart exploitation of resources.