We have explained a handful of instances regarding the end user experience in the Multi-Geo environment, in the first part of this blog. Let's continue learning about some more instances in this streak, by putting more light into your understanding about a OneDrive Multi-Geo Configuration.
Search
Search center and search index are unique for each geolocation. Query is sent to all geolocation while searching, and the user is provided with a unified result after merging and ranking the returning results. Users are presented with results from all geolocations.
Sharing
Sharing in Multi-Geo environment is smooth as it will not be affected by the geolocation. It makes it easier for a user to share with users from the same geolocation or tenant's geolocation effectively. Users can find content from other geolocations in the Shared with Me view.
SharePoint Mobile Client
It is multi-geo aware and will show relevant content and results from all geolocations.
SharePoint Home
A user's SharePoint Home will be hosted in the location as determined by their OneDrive for business location. Regardless of the geolocation, the SharePoint home will consist of all content relevant to the user.
User Profiles
In a multi-geo environment when you pick a user, you will be directed to the appropriate geolocation of the user. This happens because the user profile information is mastered in the user's geolocation.
Teams Experience
In Teams, the @ mentions work with all users from all geolocations, and the OneDrive files and recently viewed files are shown irrespective of the user's geolocation.
We hope you now have an overall awareness of the user experience in a multi-geo environment. If the user experience is something you value the most in your organization, Dock 365 is built for you!
Learn more about Dock 365 Intranet Portal
Dock is a Pre-Built intranet portal for your organization. It is powered by Microsoft SharePoint & Office 365. Dock also comes with project management, contract management, and many other business productivity features. Dock creates sustained, connections and conversations across the organization, promoting better employee experience and organizational performance.
Click below to schedule a Free Demo.
Book a
Live demo
Schedule a live demo of Dock 365's Contract Management Software now.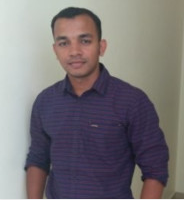 Alex Joseph is a Digital Marketing Strategist with explicit knowledge in Content Marketing and Microsoft Technologies. A writer by day, Alex is a night owl and a DIYer. Alex's theory is to make businesses achieve success with modern solutions and smart exploitation of resources.