SharePoint sites have always lived up to the expectations of its users. With the latest updates to its web parts, SharePoint has become more intuitive and expressive. With the new updates, you can share content and news within your organization more impressively. The intention here is to create a more beautiful and rich experience for the users. By exploiting these web parts, you can bring more automation at the same time interactivity to the news and content feeds.
Button and Call to Action Web Parts
The purpose of these web parts is to assure a guided experience for the users. With the new update, you can add focused text on buttons, and add explanatory text or background image to drive more attention from users.
Hero Web Part Update
Previously, the Hero web part had only one link in the larger tile. The large tiles on the Hero now flaunt two links. The first link takes the user to the content, whereas the second link can deal with other activities like discussions and employee engagement.
World Clock and Weather Updates
With a refreshing new update to the weather web part, and addition of an all-new world clock web part you can now add separate cities, locations, or a group of locations to a web part. This adds more ease and helps users to analyze time better, especially when they must deal with different time zones.
News Web Part & Highlighted Content Web Parts
Hero tiles are getting provided as a News Part Template. Users requested for the hero tiles like layouts in the News web part too, and Microsoft is presenting a fitting solution now. The highlight of the hero tiles is that it has got more visibility and accessibility.
The functionality of the highlighted content web part is to let users filter a selected set of documents or files based on relevance or time. By updating the web part with new custom query filtering options, it is now possible to craft CAML or KQL, which enable displaying precise sets of content.
Email Roll-Ups
SharePoint can send notification emails with the latest unread news posts. Set in a rolling up posts style, users can catch up unread news posts in a scroll! There is also a 'See More News' button for redirecting the user to the complete news feed and an 'Unsubscribe' link in the footer.
Book a
Live demo
Schedule a live demo of Dock 365's Contract Management Software now.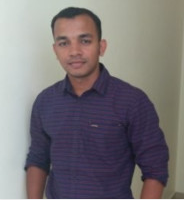 Alex Joseph is a Digital Marketing Strategist with explicit knowledge in Content Marketing and Microsoft Technologies. A writer by day, Alex is a night owl and a DIYer. Alex's theory is to make businesses achieve success with modern solutions and smart exploitation of resources.