What do you think a SharePoint Developer does? Most of you might think it is all about customizing the Microsoft SharePoint platform according to the requirements of the clients. That is true but the responsibilities and of course the capabilities of a SharePoint Developer are beyond that mark. A SharePoint developer is supposed to help the bottom-line users to make collaboration easy, thus assuring measurable business value. Knowing these aspects helps you in finding a good SharePoint Development Company. In this blog post, we will tell you what SharePoint developers primarily do.
Primary Responsibilities of SharePoint Developers
As everyone knows, Microsoft SharePoint out of the box version is not good enough to satisfy you the most. Even though it is getting better each year, the standard version cannot give you the best collaborative experience for sure. It is the ability to customize the platform that makes SharePoint outstanding. This is where the role of SharePoint developers starts. The main responsibility of SharePoint Developers is to customize the platform the way organizations desire based on their workflows and requirements.
In this process, SharePoint Developers can ensure that the platforms showcase only those options and features needed for your organization. SharePoint comes with a good array of options and settings. Not all of them are primarily needed for users, and unnecessary options might cause confusion and clutter in the interface. By hiding those unwanted options and settings, you can make the UI cleaner and straight forward. Moreover, they can create custom workflows that can be used to automate tasks. They can also add more functionality by adding custom templates, features, and web parts to pages. By making these customizations, developers can ensure more sensible SharePoint experiences for users.
What are the Custom Experiences They Can Offer
The biggest forte of SharePoint Developers is in creating custom experiences and paving the way for organizations to utilize Microsoft SharePoint for achieving better productivity in different departments. Custom Intranet Portals, LMS, Contract Management Solutions, and Document Management Centers are some of the biggest examples of custom experiences SharePoint Developers can offer.
Core Activities of SharePoint Developers
SharePoint Developers with excellent skillsets can turn SharePoint into a more effective, sharp, and cleaner collaboration platform. What SharePoint developers do have an impact on your business's overall performance. Custom SharePoint Development, Migration, Integration, and Branding are core activities of developers. When applied in the right ratios these activities can create wonders in your organization's overall productivity. Let us give you an outlook about each of these core activities of SharePoint Developers.
· Custom Development
Being the most responsible activity done by SharePoint Developers, custom development is critical. Creating solutions, add-ins, and features for specific requirements of an organization come under this process. Creating custom solutions for businesses and organizations to handle contract management, human resource management, customer relationship, ticketing, and reporting are some of the highlights. Intranets, Contract management solutions, CRM systems, and document management solutions are perfect examples of solutions generated by developers.
Migration
Migration is another core activity of SharePoint Developers that requires expertise and great development knowledge. Migration becomes necessary when a custom SharePoint solution or third-party solution is updated to a newer version of SharePoint. In this case, you will have to migrate all the content from the current version to the latest SharePoint Online or SharePoint Server version. There is also some basic development required at this point.
Integration
To exploit SharePoint to the best extend, you will have to integrate the platform with other Microsoft solutions or third-party solutions. Other collaboration solutions, social networks, as well as learning management systems are some examples of popular integrations performed by SharePoint Developers.
Maintenance, Support, and Training
Maintenance and support are critical processes when you are creating and implementing a new solution for your organization. To ensure that the newly set up SharePoint solution is working perfectly as proposed, you require support from SharePoint experts. SharePoint developers can ensure that new features and options are added to the system as needed along with changing business requirements. Improving UI, workflows, assuring strong security, and solving technical issues are also major responsibilities of SharePoint developers. Hope you now know what is meant by SharePoint Development.
Furthermore, it is the SharePoint Developers who can train admins and others to use the SharePoint solutions well. Not only using the solution, but also providing training for performing configuring, and basic customization processes come under their responsibilities. Hope you got a clear idea about what SharePoint Developers primarily does. If you have any queries, let us know through comments.
Have a good day.
Book a
Live demo
Schedule a live demo of Dock 365's Contract Management Software now.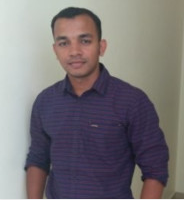 Alex Joseph is a Digital Marketing Strategist with explicit knowledge in Content Marketing and Microsoft Technologies. A writer by day, Alex is a night owl and a DIYer. Alex's theory is to make businesses achieve success with modern solutions and smart exploitation of resources.