The Modern SharePoint is here to make you work and manage documents brilliantly with ease. In the first part of this blog series, we explained a handful of new features. This is the second part and it covers the rest of the best features in Modern SharePoint Document Library.
Drag and Drop to Group Documents
The facility for grouping documents is present for a long time. However, the modern SharePoint Document Library experience makes the feature a lot easier and more user-friendly. Now you can drag and drop a document in order to change its category.
Work Within Context Experience
With Modern SharePoint Document Library Experience, you can make changes to the settings and keep working without leaving the document experience. If you want to change something, the Classic experience demanded to go to the settings menu, make the change and come back. With Modern Experience, you can make that change within the document experience.
The Details Pane
Details Pane is another fantastic feature most of you will find exceptional. From the details pane, you can manage all documents easily. Facility to get a preview of the file, get statistics, and manage access rights directly are other notable characteristics.
Classic to Modern
In order to make the Classic to Modern SharePoint Document Library switch easy, you need to have comprehensive knowledge about a few things. If you are new to SharePoint, it will be a good idea to start using the modern experience right away. For the older users, it will be a good idea to keep the default classic settings on. Mold a good adoption strategy for the best results from this change.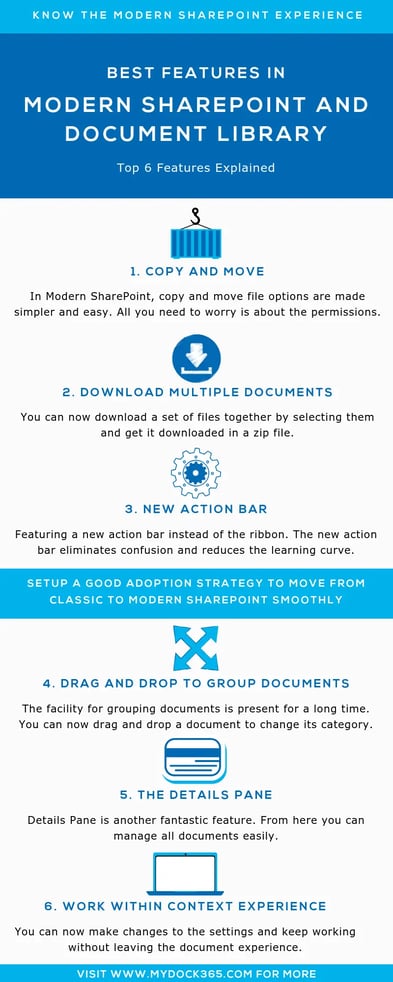 Book a
Live demo
Schedule a live demo of Dock 365's Contract Management Software now.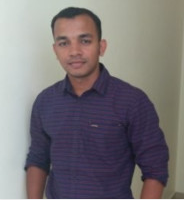 Alex Joseph is a Digital Marketing Strategist with explicit knowledge in Content Marketing and Microsoft Technologies. A writer by day, Alex is a night owl and a DIYer. Alex's theory is to make businesses achieve success with modern solutions and smart exploitation of resources.