The Diagnostics Tool for SharePoint Online can help to fine-tune the performance of SharePoint. Make use of the diagnostic tool to analyze the classic publishing pages and pages on classic team sites. Here you will find information about factors you need to know about the Diagnostics tools for SharePoint online, including how to install it. Moreover, you will get a comprehensive idea about what information that tool is provided.
How to Install the Page Diagnostics Tool?
To install the tool, You shall visit the Chrome Browser Webstore from the browser and install the browser extension. Read the privacy policy and select allow in incognito option if necessary. Go to the SharePoint classic publishing page on SharePoint Online that you wish to review. Pick the extension logo to load the tool.
An extension popup window will be open and there are Start and Stop options to initiate the reload and collection processes in the page. There is a bundle of information provided in the tool. The section below will give you a good idea.
What are the information provided in the tool?
About
This link is there to serve general guidance and details regarding the tool. A Third-Party notice, direct link to SharePoint Performance recommendations, and option to provide feedback are other links available.
Correlation ID
This information is crucial when working with the Microsoft Support Teams. It allows them to retrieve additional diagnostic data.
SPRequestDuration
The time taken to process the page is defined as SPRequestDuration. Load pushed by the page, and the number of calls to the server are also factors that influence this duration.
SPIISLatency
The Web Front End Server take a little time when it gets a request to load the page. This time is shown in milliseconds.
Page load time
The time consumed from the time of the request, to the time the response was received, and read by the browser is marked as the page load time.
URL
It is the web address of the current page.
These are some of the basic information you should have about the Diagnostics Tool for SharePoint Online. More information will continue in this SharePoint Online Performance Tuning series.
Book a
Live demo
Schedule a live demo of Dock 365's Contract Management Software now.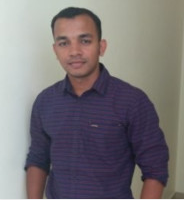 Alex Joseph is a Digital Marketing Strategist with explicit knowledge in Content Marketing and Microsoft Technologies. A writer by day, Alex is a night owl and a DIYer. Alex's theory is to make businesses achieve success with modern solutions and smart exploitation of resources.