Have you ever seen a new hire stumbling through a slog of tedious training and onboarding sessions? Do you find ongoing employee training sessions to be a huge snooze? Are your company's leadership training sessions just not working well?
Then maybe it's time to examine your training style to see how you can improve it.
One way that we've found is to make the switch to training videos. In the last several years, plenty of companies have reaped the rewards of using video to conduct employee training. If you're not sure, here are 5 reasons that you should use video for your corporate training.
Increased Engagement
You need to hook your employee's attention the moment you start the training—and you can't let go for even a second. Luckily, it's not as tough as you might think. Our brains are hardwired to hold visuals better than text. Visually tempting training sessions can create a longer-lasting impression than someone standing up in front of a crowd bombarding them with a ton of words. Training videos are more likely to grab people's attention and keep them engaged with the subject of the employee training. This is important as society's average attention span is getting shorter. Creating engaging video content for your company's learning management system should be high priority for you. While training videos are a big investment employer make in their workforce, they let the employees connect more deeply, making everything much more memorable for them.
Increased Retention
The one thing all companies should know is that information retention is the only currency that matters. If your employees don't retain the information from a training, then you've wasted time and money. You need to be aiming for maximum information retention from whatever employee training system you're using. For that, your employees must be equipped to learn with aesthetically pleasing e-learning courses that opt for a high level of retention. On average, engaged viewers retain 95% of a videos content – something that benefits your organization. Corporate e-learning reports the effect of snowballing knowledge retention anywhere from 25-60%. One way that videos can increase retention is by gamifying the content. Gamification features in training videos have more potential for employee engagement and aids in retention, recall, and application of the learning courses, which boosts productivity.
24/7 Availability
The power of video content over normal training is that employees can access it at any time to refresh their memories. Training videos have got much hold because of its availability in a busy business hour. Further, if you store your videos in a Learning Management System (LMS), you can make sure that they can retrieve it from any device, globally. On top of that, by using video training alongside a learning management system, you can keep track of who has completed what training and when they did so which is not possible in offline training. Video can be accessible to your employees depending on your content, storage capacity, and delivery plan. This accessibility also means training courses can be delivered through shorter sessions and lessons can be shared and dispersed throughout different days. This prevents businesses from losing employees for whole days at a time, as is typical with conventional training programs.
Increased Productivity
Corporate training videos and e-learning modules created for employees can help increase their professional expertise and progression. It also aids the onboarding of new employees to get a kick start into their work mode. The tendency of watching videos online shows no sign of slowing down as most of the people are visual learners. Video training boosts engagement, knowledge, and retention – all of which contribute to an employee's productivity. More to say, training videos help microlearning, by breaking learning, down into manageable increments. Microlearning is a key recent inclination where learners select small-sized learning modules to interact with educational content. In 2018, microlearning accounted for more than 60.7% of e-learning.
Increased Accountability
With employees accessing e-learning courses from across the globe on their comfortable time schedules, how do you get to know who has completed the training successfully? That's where pairing videos with a corporate LMS or an employee training platform helps. These allow you to track and monitor the performance and productivity of every employee who joins the training. You can see the progress of each employee – which training they've started , which they've completed, which they are on-going, and what needs assessment evaluation. Such assessment helps to measure the productivity and output of each and every employee. Assessment evaluation quizzes let the managers know, how well trainers have gained facts on a specific topic. This lets the mangers know whether your employees are getting the most out of the learning experience. Thereby, it lets the employees rewarded with badges, points, and ratings. You can even offer a course or test completion certificate using online training sessions which is an add-on to the employee's productivity, career development, and work competence.
Saves Money
A recent IBM study shows that for every dollar spent on training there is a return of $30 in productivity. After taking their switching to a digital employee training system, IBM saved around $200M. Your business platform can make use of cost-effective training videos in an LMS platform for new hire orientation, internal business training, product know-how training, job position-specific training, skill enhancement training, sales improving and customer support training. Such training sessions amount to big savings in time, effort and cost, as they are much easier to update and share among employees. Almost 80% of companies used online learning platforms in 2017, and in recent years it has continued to rise.
Such online learning platforms help to save time and money previously allocated to offline training. Using video content as a training medium removes travel costs and all the related costs of offline training. It also set aside employee's time, by freeing them up to focus on other tasks rather than leading or attending training and the travel time associated with them. For these reasons and many more, video eliminates the time and money burdens from the employee training process. According to Microsoft's estimates, the video portal has reduced the costs for classroom training from around $320 per hour per participant down to just $17. Moreover, when you are investing in a training video, you are paying once for a source you can access endlessly.
If at least some of these strong points align with your training goals, an LMS is precisely what you need. Choosing an LMS with a bundled authoring tool helps you to avoid compatibility problems and build impressive interactive courses. But then again, the process of selecting the right learning management system for your company can be a complicated beast. If you're not how to look or what to choose, we recommend taking a look at Dock 365's modern LMS.
If you are interested in learning more about our solution, make sure to check it out and schedule a demo so you can get started.
Book a
Live demo
Schedule a live demo of Dock 365's Contract Management Software now.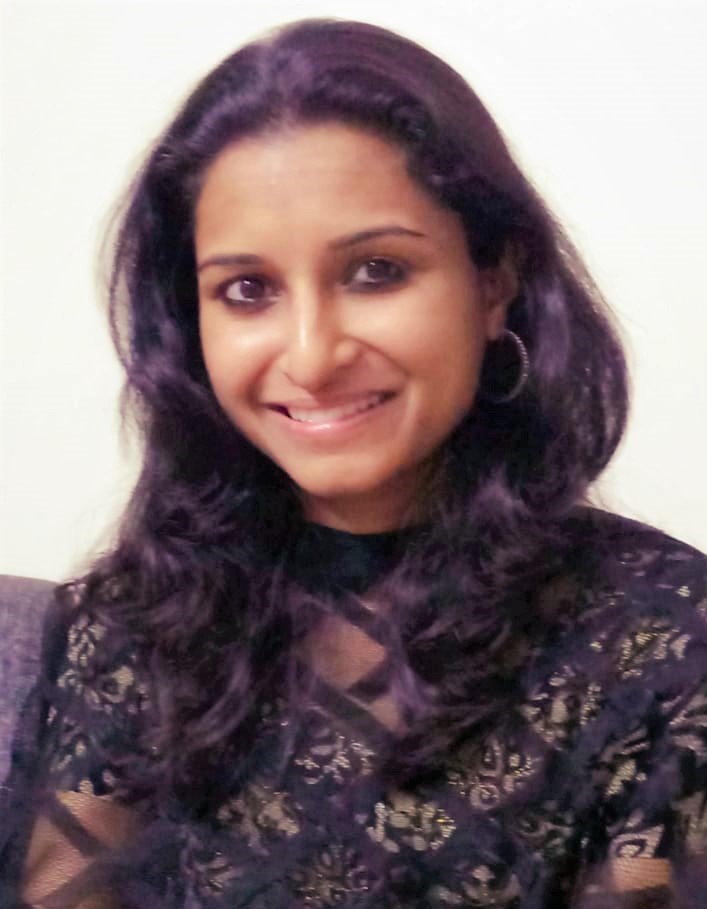 Linu Mohan is a Content Developer who loves to create content with deep business insights. She provides businesses with solid ideas that can put them in a good position even in tough times. She believes in business strategies backed by intelligent technology solutions.