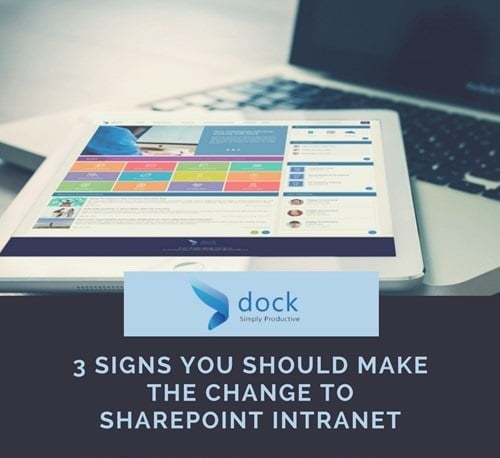 Is productivity lacking in your office? What about collaboration? It might be time to revisit your intranet solution. If you have an intranet, is it meeting all your needs? If you don't have an intranet, how is your team communicating currently?
If you're an Office 365 subscriber, a SharePoint intranet has the possibility to revolutionize the way your team works. Want to know if switching to SharePoint intranet is right for your company? We put together a quick guide to help you decide:
1. Your intranet is okay but it's not compatible with Office 365
If your intranet is outdated to your currently technology, it's time to start planning a switch. As an Office 365 subscriber, you pay a lot of money for the best and brightest business technology in the world. Your intranet should support and enhance these programs by completely integrating with them. If your intranet merely accepts Office 365 or worse is completely incompatible, start making the switch.
SharePoint intranet is intranet build specifically to work with SharePoint and the rest of the Microsoft Office Suite, like Dock. Dock doesn't just coincide with SharePoint, once deployed, Dock is your SharePoint portal. It transforms the standard document management portal into a full-featured, beautiful and easy-to-use intranet portal.
2. You set up SharePoint but you're not sure why or what to do with it
If this sounds like you, you are not alone. This is a very frequent concern among many Microsoft Office users. There is a lot of confusion between SharePoint, One Drive, Drop Box and even local hard drives. This can lend to an ultimately disappointing lack of user adoption.
If you're unsure of SharePoint's full potential, it's very easy to under-utilize your SharePoint investment. Out-of-the-box, SharePoint may simply seem like a place to upload your documents. With a little help from a SharePoint intranet like Dock, added features, a beautiful interface and enhanced search capabilities come together to create a full-featured intranet.
3. Your employees are more and more unproductive because of sloppy communication and misplaced work
This is an issue that many businesses choose to overlook, simply because it seems like the solutions is next to impossible. The more time your employees waste spending looking for documents –missing documents or most recent version of documents— the more money their time begins to cost you. Uploading your documents to a SharePoint intranet is the solution to this problem.
Before you deploy take the time to upload the documents that your company and teams will need. Once uploaded the documents will first be searchable, meaning in order to find a misplaced document, all your employee needs to do is enter in whatever they can remember about it into the search bar. Content, title, whatever they know will be enough to find it in seconds. Documents will also have version control, which means SharePoint will automatically index the most recent version of documents. Older versions of the document will be saved as well, but there will never be another question of which document is most recent.
What are you waiting for?
If any of these sound like your business, it's time to learn what SharePoint intranet can do for you. Schedule a demo with the experts at Dock and we'll take you on a tour of a real, live SharePoint intranet. Stop imagining and experience how a SharePoint intranet can transform your team.
Book a
Live demo
Schedule a live demo of Dock 365's Contract Management Software now.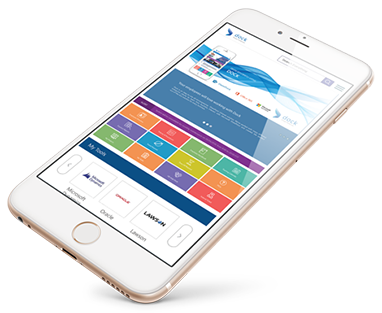 Our Insights. Learn with our Latest Blogs about SharePoint.