SharePoint pages support workplace collaboration and information sharing. There's no doubt that SharePoint pages is a leading solution for collaboration due to its impressive capabilities. Now with the introduction of SharePoint Spaces, you can implement 3-D objects and virtual reality content within your platform. You might be wondering how your business could effectively use items like 3-D objects and VR within your strategy, and in this blog, we will discuss five of the best use cases for SharePoint Spaces.
Virtual Tours and Presentations
SharePoint Space completely overhauls the Intranet experience through 360° videos, images, and 3-D content. One of the most popular use cases for SharePoint Spaces is the creation of virtual tours and presentations. In light of the recent pandemic, the majority of modern businesses were required to adapt to a remote work environment. To produce a feeling of connection and unity within your team during remote work, you can easily create a virtual tour of your office and configure it as a component of your intranet. In addition, by creating a virtual tour with 360° video and drone footage of new buildings, you create a robust experience for viewers. In essence, SharePoint Spaces supports users in creating immersive digital experiences.
Employee Training
To increase the value and effectiveness of your employee training materials, we recommend using SharePoint Spaces to recreate training processes, making them as close to the real-life experience as possible.
The main advantage of using SharePoint Spaces for employee training content is the cost-efficiency. Training materials are reusable, unlike live sessions. As your employees gain familiarity with the SharePoint platform, their training experience will likely feel more streamlined. Moreover, SharePoint Spaces enhances your organization's engagement.
Learning Experiences
Creating an attractive, interesting learning experience can prove to be challenging. To achieve desired learning outcomes, it's necessary to consider the format of the content and the platform used. In terms of digital learning experiences, SharePoint Spaces provides an optimal experience with a variety of 2-D, 3-D, and virtual reality formats.
Online Events
Holding online events with a large audience can be extraordinarily difficult. However, SharePoint Spaces can support your organization in hosting interactive, user-friendly events. With 360° videos and images, you can organize and host online events with an auditorium-style feel.
Workshops
Similar to online events, SharePoint Spaces is an excellent, creative platform for organizing and hosting online workshops. With Spaces, holding training workshops is an entertaining and interactive experience that involves users with various activities and information sharing.
SharePoint Spaces Offers Endless Creative Possibilities
SharePoint Spaces is the perfect platform to unleash your ideas and concepts to your desired audience. View Spaces as a blank canvas to create amazing content that immediately captures the attention of users. If you use SharePoint Spaces, let us know in the comments below about the possibilities you have discovered.
If you are unfamiliar with creating a SharePoint Space, we suggest reading this blog to learn more: https://bit.ly/3ruE8Bj
Book a
Live demo
Schedule a live demo of Dock 365's Contract Management Software now.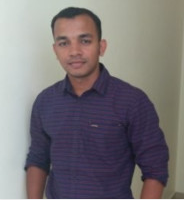 Alex Joseph is a Digital Marketing Strategist with explicit knowledge in Content Marketing and Microsoft Technologies. A writer by day, Alex is a night owl and a DIYer. Alex's theory is to make businesses achieve success with modern solutions and smart exploitation of resources.