Remote work isn't entirely new for the majority of us. Nowadays, we are trained to work remotely and get everything done the same way we did in our previous office environments. With Microsoft Office 365 and the amazing solutions the software provides, remote work is easier than ever before. Microsoft Office 365 has several features to keep you well-informed while working remotely.
Microsoft Teams is a brilliant communication and collaboration platform where you can manage all of your work in a single location. Let's discuss 5 Power Automate Templates that will keep you informed about various critical activities while working remotely. Read about Power Automate here.
You might already be in the know of what an excellent platform Microsoft Power Automate is. It can help you create workflows and automate various tasks that increase the efficiency of daily working processes. The platform connects with other Microsoft 365 solutions, providing you with notifications and immediate action steps that help you to stay informed and proactive.
Now we'll discuss the top 5 Power Automate templates that will help you stay well-informed while working remotely.
Content-
1. Post A Daily Message to Microsoft Teams with Planner Tasks Due Tomorrow
Staying aware of critical tasks and the status of each task is very important. With this template, you receive a list of tasks posted into any relevant channel that are due the following day. This template allows you to track every task so you can complete them in a timely manner.
Go to your Power Automate home page
In the Search bar, type "Post a daily message to Microsoft Teams with Planner tasks due tomorrow" and select the option

Check the connections at the bottom, then click Continue
Configure the Recurrence and List tasks details

Configure preferences in the Post message in a chat or channel

Activate the flow by selecting Save

The notification will appear in your Teams channel as pictured below:



2. Get Daily Inspiration from Brain Pickings
Keeping your team inspired and motivated is key while working remotely. With this power automate template, you can receive the top Brain Pickings posts in your email inbox.
Go to your Power Automate home page
In the Search bar, type "Get daily inspiration from Brain Pickings" and select the option

Click Create flow after verifying the connection settings below

You will receive emails with top inspirational posts instantly



3. Post A Welcome Message When a User Joins a Team
If your organization completely transitioned to remote work during the pandemic, you might have experienced difficulty fitting-in new employees or team members on your various software platforms. Keep every individual in your organization in the know of new members with this specific template. With this template, a welcome message is posted to Teams whenever a new member joins.
Go to your Power Automate home page
In the Search bar, type "Post a welcome message when a user joins a team" and select the option

Select a Team to monitor for new members, a Microsoft Teams Team, and a Microsoft Teams Channel where you would like to post the welcome message

If desired, select the Edit in advance mode to make additional modifications to the flow
Click Create

The welcome message will appear as pictured below:




The flow is modifiable at any time
4. Post A Daily Message to Microsoft Teams with The Day's Weather Forecast
Even when you work remote, it's always nice to stay updated on what's going on outside. Receiving the daily weather forecast is a helpful piece of information that your employees will appreciate having so they can plan their days accordingly. An interesting concept to note is that the weather can actually impact the overall mood of your team.
Go to your Power Automate home page
Select "Post a daily message to Microsoft Teams with the day's weather forecast"

On the next page, select the time and interval you wish to receive updates
Configure location and units details

Select the channel you'd like to have the message posted to, along with the message format

Click Save

The weather update will appear as pictured below:



5. Get Daily Reminders in Email
Creating reminders, alarms, and notifications is necessary to stay on-top of everyday tasks and deadlines. With the "Get daily reminders in Email" template, you can do just that. Easily modify email destinations and content whenever needed with this Power Automate template.
Go to your Power Automate home page
Select "Get daily reminders in Email"

One the next page, configure various details including: Interval, Frequency, Time zone, Start time, and associating hours and minutes

In the next box, update details including: To, Subject, Body, To Names, and more

Select Save

The reminder will appear as pictured below:



There are several templates that you can explore on the Microsoft Power Automate homepage. Many of them offer incredible solutions that will make your team more efficient.
These workflows provide incredible flexibility for your organization. We highly suggest using these power features to automate your contract management processes as well. We hope this blog inspires you to make the very most of Microsoft Power Automate today.
Book a
Live demo
Schedule a live demo of Dock 365's Contract Management Software now.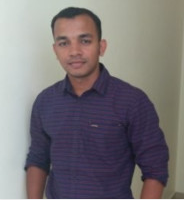 Alex Joseph is a Digital Marketing Strategist with explicit knowledge in Content Marketing and Microsoft Technologies. A writer by day, Alex is a night owl and a DIYer. Alex's theory is to make businesses achieve success with modern solutions and smart exploitation of resources.