Project managers have a hard task. Trying to keep an entire project organized while making sure that everyone is on the same page can be difficult. There are a wide range of issues that will come up during the project management process. We took a look at these and chose a list of 5 of the major issues. In this article, we will be going over these 5 issues, what effects they have, and what you can do to overcome them.
Undefined Goals
There are some things in life that don't necessarily need an end goal in mind. Project management isn't one of those things. Having poorly defined goals for your project can be a death knell for your ability to succeed. Without clear objectives, the whole project and team is going to suffer. In fact, a lack of clear goals is behind 37% of project failures. If you and team are unsure of what to expect from a project, then everyone is going to be confused and nothing is going to work; everyone involved will be wasting time, energy, and resources that could have been invested in a better planned project.
What Can You Do?
Well, this one is pretty obvious, make sure to set clear goals. More specifically, before the outset of any project, you and your team need to create a written plan. This should be a road map of everything that needs to get done and what your destination is. Once you've built a plan, host a project kickoff meeting with everyone on the team. Make sure that everyone knows what needs to happen over the course of the project. This way, you can avoid confusion and complete your project easily.
Scope Creep
No matter how detailed your plan is, scope creep is bound to happen. It's a slow, insidious thing that occurs naturally over the course of a project. Maybe a client wants to add an innocuous new feature or a team member thinks they have time to add something extra. Eventually, enough of these situations pile up to the point that the project is twice the size it originally was and four times as complicated. Other times, you have a situation where a client doesn't know how to define what they're looking for in a project. "I'll know it when I see it" can be a popular phrase at times and means that scope creep is inevitable.
What Can You Do?
When planning out your project, you need to schedule and outline every step. You should have each task and requirement mapped out far in advance. Build these around your project goals and think about your budget, time, and manpower. While you're doing this, try to anticipate any areas where scope creep might come up. While you can't completely avoid scope creep, you can mitigate it to an extent. Further, make sure you're documenting everything. This includes all communication between you and your client. Tracking this can help you keep a handle on their requests and adjust the plan accordingly.
Lack of Accountability
When it comes to project management, accountability is when every member feels responsible, is engaged with their work, and tries their hardest to fulfill their role. An effective project team is one where everyone is fully accountable. The sad reality is that only 33% of workers are engaged while at work. That's why a major part of a project manager's job is holding team members accountable for the work they're expected to do. It can be difficult to keep track of everyone's workload. Making sure everyone is completing their daily tasks is a complete chore.
What Can You Do?
One of the easiest ways to increase accountability is to use a project management system. This allows you to create and assign tasks to your team members. This way, the system automatically tracks what they're doing and lets you know if they are or aren't doing their work. Another thing you can do is to require your team to track their hours. whether it's daily or weekly, have them send you a list of what they did and how long they did it. While this may take time to review, it can help establish an air of accountability and an atmosphere of engagement.
Poor Communication
According to industry experts, 29% of projects fail due to poor communication. Further, Deloitte found that 32% of professionals believe that communication is the biggest issue of project management. Poor and failing communication can send a project into a death spiral. Miscommunication can lead to delays, which lead to missed deadlines and ultimately failed projects. Everyone on your team needs to be effectively communicating with one another. All project communication should be clear and open. Encourage people to ask questions and seek clarification.
What Can You Do?
You need to make a communication plan. This is a prescribed set of instructions for how people should interact with one another. It should contain who reports to who, who should be consulted on what topics, and how often people should be communicating with each other. Your team should also be using effective communication tools. Tools like Microsoft Teams can help create communication channels that allow everyone to engage and collaborate. This way, you can have all of your communication in one place so it can be archived and referenced later if anything comes up.
Poor Risk Management
Dictionary.com defines risk management as "the technique or profession of assessing, minimizing, and preventing accidental loss to a business, as through the use of insurance, safety measures, etc." Things are going to go wrong throughout the project. That's why it's important to be able to anticipate problems and prepare for them before they can arise. The true mark of a project manager is how skilled they are at risk management. These issues can arise from a number of places, but failing to adequately anticipate them can potentially spell doom for a project.
What You Can Do
You're never going to be able to predict every risk. Focus on what you can anticipate and begin planning from there. Describe these risks accurately. Think them through and try to determine what their potential outcomes can be. In order to do this, you need to understand the key factors of your project that determine failure and success. Look at any place where something could go wrong and build in some form of contingency. Redundancies can be helpful, but don't add too many or you'll just be wasting resources.
Conclusion
As we said earlier, project management can be difficult. The issues that come up along the way can seem almost insurmountable. However, by using the advice we've provided here, you can overcome several of the largest issues without much trouble.
If you have any questions about project management, or you are interested in partnering with Dock 365 to resolve many of your project management needs, feel free to fill out the form to the right. You'll be able to have a free, 30-minute conversation with one of our representatives about project management at your company.
Book a
Live demo
Schedule a live demo of Dock 365's Contract Management Software now.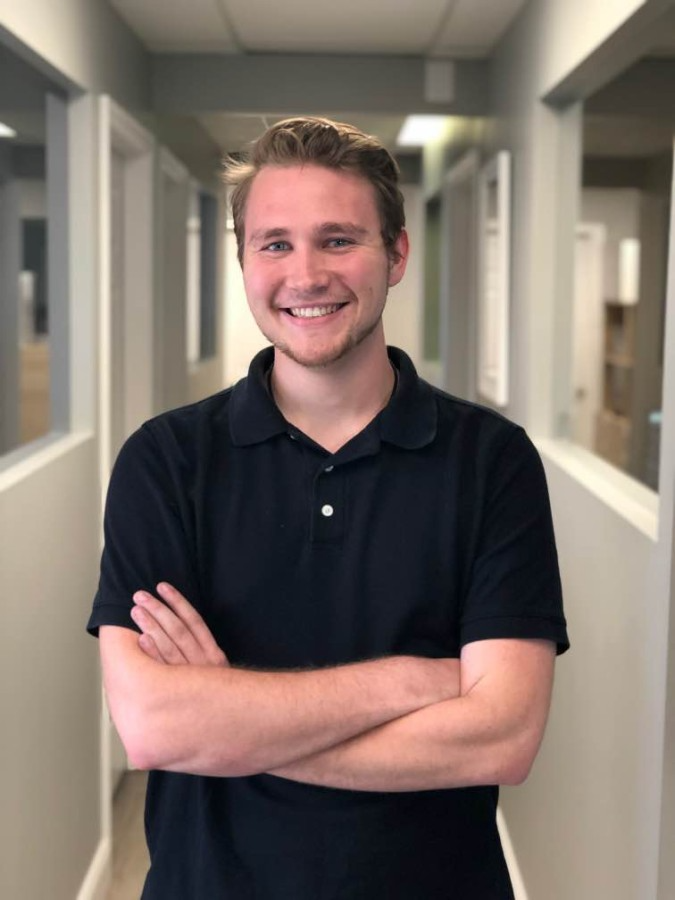 Quentin Russell is a Content Specialist with knowledge of Content Marketing and Social Media Marketing.