Becoming a project manager takes a lot of hard work and compromises. The only factors you shouldn't be compromising are the overall quality and deadlines. Unlike others, project managers may need to process a lot of tasks and keep checking various other processes parallelly. However, there is no doubt that these people are of great value to a company. Businesses are understanding the need for solid project management solutions and how it can boost growth rapidly. There are two major objectives project management should tick at any cost. Resolving insufficient resource issues and meeting the deadlines are those two most important tasks.
Here are 7 tips for project managers to make each project a huge success.
1. Make the project goals clear
Make all those goals you want to achieve through the project. Get it listed on day one so that you can avoid losing focus. Assuring quality work, managing budget, get the work done in allotted time are some of the tasks involved.
2. Set the expectations in advance
A successful project demands all its members to be on the same page. Share your expectations and objectives to the team firsthand and get their comments and suggestions. Communication plan, Q & A activities, statement of scope, and defining roles and responsibilities are also involved in this process.
3. Keep the number of meetings to minimal
Before calling for a meeting, consider whether it will be appropriate to communicate the information through email or other communication methods. If you can save time by avoiding those unproductive meetings, then it's a great leap.
4. Foresee risks and find solutions
As a project manager, you need to have backup plans for those unexpected situations and issues. Having good risk management abilities are essential for successful project planning.
5. Plan for the Kickoff meetings well
Kickoff meetings are very important, and this sets the overall tone and morale of the project. When planning this meeting, ensure that you are inviting the right people, make detailed agenda, and get detailed information about what knowledge you want to pass to the audience.
6. Pull consistent reports
How will you know whether your project plan is on track or not? BY getting consistent reports you can keep checking it. An excellent project management portal can help you get full control at this point. You should try Dock's Project management solutions to make your projects successful.
7. Get the most suitable tools
Projects management solutions are available in plenty today. But do everyone one of them fit your project management needs? No. You need to go for a solution that can fit your needs. It should have easy to use interface, features that can provide insights about progress, organize and link all tasks, etc.
Clearly, you need a brilliant Intranet Portal that let you fulfill all these checklists and other daily processes. Dock 365 Portal is our answer to all the challenges you are facing today.
Book a
Live demo
Schedule a live demo of Dock 365's Contract Management Software now.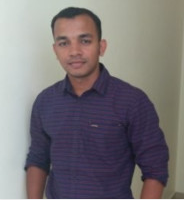 Alex Joseph is a Digital Marketing Strategist with explicit knowledge in Content Marketing and Microsoft Technologies. A writer by day, Alex is a night owl and a DIYer. Alex's theory is to make businesses achieve success with modern solutions and smart exploitation of resources.