Now that Skype for business is being phased out for Teams your going to want to replace your Skype meetings for Microsoft Teams meetings, now you may be worried about the capabilities of teams for attendees outside of your organizations but don't worry Microsoft has got you covered with the newly added features. In this article, we go over all the things you need to know to mater meeting in Teams.

Attend via Audio Conferencing
What if you are on the road and don't have access to the internet? Audio Conferencing in Teams meetings is available for users who have enabled Audio Conferencing. Users will automatically see dial-in instructions added to their Teams meetings. Dial-in numbers are supported in 90+ countries, 400+ cities, and dial-out to add an attendee via their phone number is also supported. The Audio Conferencing service allows you to connect and collaborate with individuals on the phone as part of your meeting experiences.

Invite Non-Org members via email
Do you need to meet with someone outside of your organization? Don't worry, with Anonymous Join; you can schedule a Teams meeting with anyone with a valid email address even if they are not in your organization. You can invite any valid email address to a meeting while scheduling either from Teams or from Outlook and they will receive the meeting invite in their email with information on how to join the meeting. Your meeting guest can click on the link, enter their name and join the meeting without installing any client.
Live Events is another great feature of Microsoft Teams which is more advanced and effective now. You can even add non-Org members to the live online events and conduct conferences as if held in a big auditorium. Our blog post on 'Microsoft Teams Live Events' will give you more insight.

Virtual Lobby
By default, all attendees who are not from your organization will arrive in a virtual lobby after which they will have to be admitted to join the actual meeting. This is done to enhance the privacy of your meetings – but also gives you time to make sure you're ready for an important customer meeting. In the future, an admin will have the option to update the settings to allow anonymous users to join directly without having to go into the lobby.

Smart Screen-sharing
With Application sharing, you can choose to share a specific window instead of your entire screen, and if you have multiple monitors, you can select a particular monitor to share if you've prepared to give a presentation with numerous resources on the same monitor. Also if you need to share your screen, you request control, and you can also select a member on the roster to allow them to share their screen ensuring smooth transitions between moderators or meeting members.
Join via Web Browser
You can join with no plug-ins or downloads required, users without teams have to visit teams.microsoft.com using Microsoft Edge or Google Chrome browsers. You are now able to join a meeting from Edge with audio, video and incoming screen share. If you are entering from Chrome, you can join a meeting with audio and incoming screen share -video via Chrome will be coming soon. Additional browsers are expected to be added with future releases.

View Call Analytics for Teams
Call Analytics provides you and help-desk professionals the ability to search for a Teams call history for a specified user calls and meetings to help troubleshoot issues with these experiences.
If you find this blog useful, we would like to tell you that we have another blog post on the topic '10 Ways to Make Online Meetings with Microsoft Teams More Productive' which will be a great read at this point. Everyone can do an online meeting, but when businesses does that it should be productive and moreover well planned. Take a look and let us know your thoughts.
Book a
Live demo
Schedule a live demo of Dock 365's Contract Management Software now.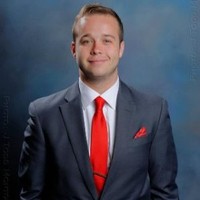 Edwin is a Marketing Content Developer and Strategist, who has 3 years of experience in creating and curating content for Brands form the US in many industries. He is an avid sports fan, movie buff, and trivia aficionado.