Organizations around the world use Office 365 for getting tasks done with accuracy and perfection. The set of enterprise productivity apps included in the Office 365 list is amusing. You might not be using every app in the Office 365 set daily. However, considering the tasks and challenges that an organization face daily, each one of them will come into play one day or the other. There are plenty of Office 365 tools and tricks available to make it easier to process tasks and projects.
We are about to give you a brief detailing of 5 stunning features of Office 365 that can easily boost your productivity.
Restoring Past Versions
Your employees will be working on multiple files a day collaboratively and individually. What if they need to rework on one of them? It is going to be a time-consuming process. The Office 365 automatically stores different versions of files and with the help of SharePoint or OneDrive, you get to restore or view the file easily.
Unleash the full potential of OneNote
OneNote can be utilized as a digital notebook. Managing to-do lists and prioritizing the lists can be made easier and efficient. Outlook integration features further help users by providing advanced search filters, meeting management abilities, and touch screen features.
Mastering PowerPoint Tricks
You might have already using a handful of shortcuts to make working with PowerPoint slides easier. We will introduce you to some more features to make the slides even better. PowerPoint Designer, PowerPoint Morph, and Tell Me search feature are some of them. They can give a better life to your skills and are also simple to use.
Smart lookup saves time
Have you seen the Smart Lookup feature while working in a spreadsheet, presentation or a document in Office 365? This is an amazing feature that let you verify a definition, fact, or search for context within the document without opening a browser window.
OneNote notebook for sharing
Do you need access to your work documents on the go? Do wish to share the work documents with colleagues or clients easily? OneNote Notebook makes it real for you. All you need is to create a OneNote Notebook and move it to the cloud. Access it from your desktop device, mobile phone, or tablet as per your convenience.
Are you impressed with these fantastic features? Then Dock 365 can blow your mind out with a long list of features and capabilities. Know more about Dock now!
Dock 365 SharePoint Intranet Portal
Dock 365 portal is a clean and efficient modern intranet portal that is powered by Microsoft SharePoint and Office 365. Moreover, Dock is customizable and enhance employee engagement and collaboration exceptionally.
Schedule a free demo now!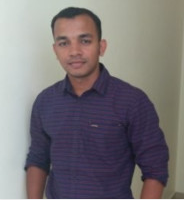 Alex Joseph is a Content Developer with explicit knowledge in Content Marketing and Microsoft Technologies. A writer by day, Alex is a night owl and a creative person. He is also a Movie Buff and DIYer.