People use a lot of tools and applications daily to get tasks done. OneDrive is one of the most frequently used tools in organizations that handle a lot of files and documents online and offline. One main factor that makes OneDrive a good choice is the fact that it works for most business requirements, and it is consistent. More importantly, OneDrive will assure an outstanding experience for managing all files in Office 365, and across all devices which you want to access these files. This files app will make it easier to access files shared across Office 365, including Microsoft Teams and SharePoint.
By making it easier to share files inside and outside the organization and making it easier to work on those files simultaneously, you can save time and increase efficiency. Intelligent search, integration with Microsoft Flow, and protection from accidental loss and malicious attacks are other highlights. The following tips will help you to maximize the performance of your OneDrive.
1 - Utilize Office Online to handle Office documents from within OneDrive
You can improve teamwork by co-authoring in Word, Excel or PowerPoint. This allows working in the same file together in real-time. Co-authoring is enabled in OneDrive using the Office mobile apps, Office online, and desktop Office clients for windows.
2 - Exploit OneDrive Sync Client
As OneDrive allows you to sync your files between computer and cloud, you can access them from anywhere. You can work with the synced files directly from file explorer or even when you are offline. The changes will be updated to the file, once you go online. By enabling Files on Demand, you can save storage space across your devices, thus improving the visibility of all your important files.
It works for all files and folders in your OneDrive content, and for other content, you wish to sync from Microsoft Teams and SharePoint.
3 - Explore files using 300+ file viewers
Finding a file or folder from a big list of items is tough. OneDrive makes it easy by offering a preview for over 300+ different file types. 3-D, Adobe formats and DICOM medical images are also included in this huge variety of supported file types.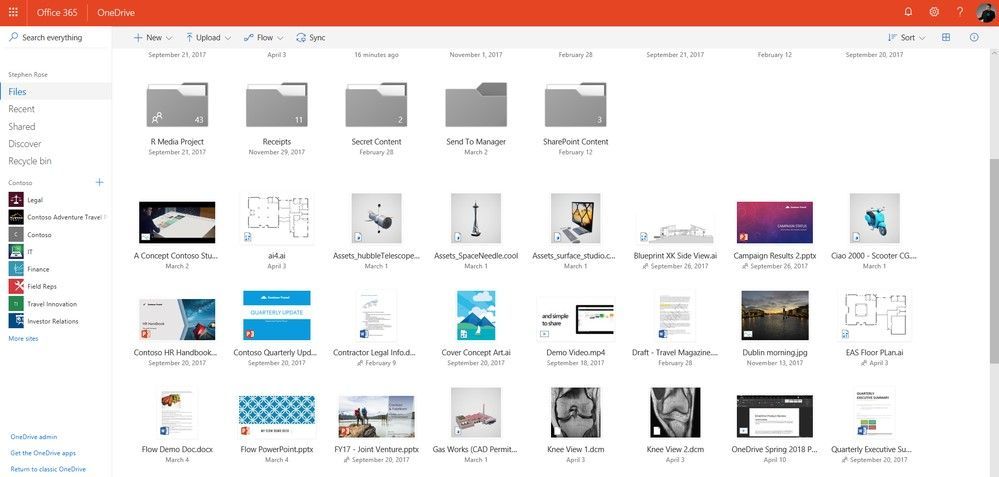 4 - The OneDrive mobile app for iOS, Android and Windows platforms
The OneDrive mobile app is a boon when you are on the go. It gives you access to files even while traveling or on outdoors. This includes photos, documents, and capture scans. Work with personal and work files without compromising on security and keeping context while on the move.
5 - More security and backup
By setting up "Know Folder Move" you can protect your important known folders. They are global pointers in Windows representing a location in one's drive. The main intention is to organize important files and to access them across various platforms. Once set up, these files can be accessed from anywhere, even if you lose your PC.
If you want to further boost the performance of your organization, you should learn about Dock 365 and the capabilities offered by Dock.
Get to know more about Dock 365 Intranet Portal
Dock 365 SharePoint Intranet Portal takes these capabilities a little further with a clean interface and enhanced features. Powered by Microsoft SharePoint and Office 365, Dock assures best changes to your business in terms of productivity and collaboration.
Schedule a Free Demo Now!
Book a
Live demo
Schedule a live demo of Dock 365's Contract Management Software now.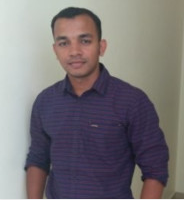 Alex Joseph is a Digital Marketing Strategist with explicit knowledge in Content Marketing and Microsoft Technologies. A writer by day, Alex is a night owl and a DIYer. Alex's theory is to make businesses achieve success with modern solutions and smart exploitation of resources.