OneDrive is a very innovative files app businesses are using widely across the globe. The features and capabilities of OneDrive make it unique and highly beneficial in managing files. OneDrive is popular for its ability to give users the exceptional capability to manage files both online and offline. It can provide you with outstanding remote/mobile work productivity and makes sharing much easier and effortless. Both internal and external sharing is simplified and secured to a large extent in this files app. In this blog, we will tell you how to deploy and configure OneDrive effectively.
Businesses and organizations often ask about the ideal configuration and deployment settings for OneDrive to achieve the best experience for users. From our own experience and Microsoft's community blogs, we have found a few things that can make your experience with OneDrive deployment excellent. Let us uncover further details and know-how to deploy OneDrive for Business here.
How to Install and Control
Installation and control of OneDrive are made easy by providing it built-in with Windows 10. It also comes with Office 16 and Office Pro Plus. You can manually install OneDrive to any device as required. IT admins are responsible for processing most of the installation and controlling tasks. If they are not using tools like Intune and SCCM, they can make use of related administrative settings manually with the help of admx/adml files or registry keys. For those admins with macOS, they need to use the property list to manage OneDrive settings for macOS appropriately. It is the first step to learn how to configure OneDrive for business.
Easy management with SCCM and Intune
You might have noticed the SCCM and Intune tools that we mentioned above. What are these tools? To deploy OneDrive settings on Windows, AD GPOs, Scripts, SCCM, and MDM such as Intune are some options. It is the size of your organization and the technologies available to you that determine which option needs to be chosen. In short, SCCM and Intune are advanced tools that can be used to deploy and configure sync apps and mobile apps of OneDrive for both Android and iOS.
How to Assure a Modern Experience
To reach the ideal sync state with deploying OneDrive for your business, you need to ensure that the deployment processes are executed perfectly. In that case, your employees will be able to utilize all benefits of the Modern Desktop made true by Windows and Office 365 to provide the best computing facilities for businesses. Here are some of the major points you need to know to get it right.
i.
Manage Network bandwidth and Diskspace
With OneDrive 'Files on-demand', you can access all files without downloading them or by using storage space. On the other hand, the 'Storage sense' in Windows acts as an automated clean-up of 'locally available' files that are not mentioned as 'always available by the user.
ii.
Enhance Collaboration
With default features like co-authoring, versioning, and autosave features, OneDrive users can experience exceptional collaboration and file management. With the Office and OneDrive integration, users can autosave files they are editing, or access files simultaneously without version control restrictions for those who have access to files.
iii.
How to roll out updates and new features
Microsoft recommends having 2 rollout rings within your organization when it comes to rolling out new updates and features. The first ring should contain important users in your IT department. They can be the early adopters. Let all others be in the default production ring.
iv.
How to Use Windows Notification Services
Syncing files in real-time are done by Windows Push Notification Services both in Windows and macOS. WNS delivers silent push notifications to users regarding new file uploading and file changes. WNS is faster, enhance performance, as well as reduce battery wastage.
Letting People Sign in Easily
Assuring better user engagement and adoption is another important process when it comes to deploying OneDrive for business. After deploying the sync client and configuring OneDrive, you can enable sign in automatically by deploying the 'Silent account configuration' policy. You know how to configure OneDrive for business but knowing how to make users easily adopt the new platform is equally important.
Help People to Backup important folders
People are very familiar with saving files to folders and drives on their desktop. To make it easier for everyone to backup files, OneDrive implements PC folder backup functionality to allow your employees to keep saving files to the same folders in their computer and can provide access to those files from anywhere. With this, you can increase user engagement, productivity, and file security.
Consider all these functionalities and capabilities when you deploy and configure OneDrive for your business. It will allow you to unleash the full potential of Windows and OneDrive. Both from an admin and user perspective, it will surely give you an ideal state of file syncing.
Hope you got a clear idea about how to deploy OneDrive for business from this blog. Configure OneDrive ideally and achieve the best experiences.

Book a
Live demo
Schedule a live demo of Dock 365's Contract Management Software now.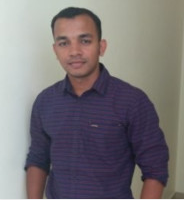 Alex Joseph is a Digital Marketing Strategist with explicit knowledge in Content Marketing and Microsoft Technologies. A writer by day, Alex is a night owl and a DIYer. Alex's theory is to make businesses achieve success with modern solutions and smart exploitation of resources.