Data privacy is an important aspect when it comes to keeping data safe. When you put data into an Office 365 environment, you still retain all the rights and remains the sole owner of the data. There are enough privacy controls that let you define who in your organization can access the data as required. In short, you have full control over your data in SharePoint Online and One Drive. Here we will give more details about how you can safeguard your SharePoint Online and OneDrive data in the cloud. Multi-factor authentication is the most efficient and effective way to assure the best security for data/accounts. You will get more information about it here!
Limit access on unmanaged devices
In order to limit/block access on unmanaged devices, you can make use of the Azure Active Directory device-based conditional access. Limit or block access from unmanaged devices like Airport, Hotel kiosks etc.
Sign-out inactive users
You can generate policies to sign-out users from a web session after a certain period of inactivity. Global and SharePoint Admins have permission to perform these actions. Users will be warned and then signed out from Office 365 after a fixed time limit o inactivity.
Control access according to app/network location
This option lets you prevent users from getting access to the OneDrive and SharePoint content from devices that are not from specified domains. You can also prevent such users from accessing files in apps that don't check for device status. The device access page in OneDrive Admin center can be used for it.
Control external sharing
Sharing content and resources is an unavoidable process in every organization. You can ensure maximum safety in external sharing by using links that expire or require sign-in. Another way to control external sharing is to grant limited privileges.
Prevention of accidental exposure of sensitive data
You cannot afford the exposure of sensitive content even by accident. By creating DLP policies you can easily identify documents and ensure that they are not getting shared. This is a smart step towards data loss prevention.
About Dock 365 Intranet Portal
Dock is a Pre-Built intranet portal for your organization. It is powered by Microsoft SharePoint & Office 365. Dock also comes with project management, contract management, and many other business productivity features. Dock creates sustained, connections and conversations across the organization, promoting better employee experience and organizational performance.
Click below to schedule a Free Demo.
Book a
Live demo
Schedule a live demo of Dock 365's Contract Management Software now.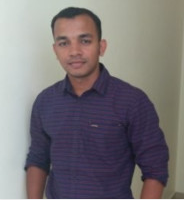 Alex Joseph is a Digital Marketing Strategist with explicit knowledge in Content Marketing and Microsoft Technologies. A writer by day, Alex is a night owl and a DIYer. Alex's theory is to make businesses achieve success with modern solutions and smart exploitation of resources.