An HRIS is an important part of intranets. Being one of the busiest and most influential departments in every business, giving the necessary priority to HR functions is inevitable. Human Resource Management Solutions are a more elaborated version of HR portals that delivers more sophisticated and intelligent abilities that do more for the users. Addon features like Employee performance management, Learning management system, and Employee onboarding makes things even better. Let us present 6 reasons why your employees should have excellent HRIS.
Saves Time
Human resource management solutions can do a lot of things. HR documentation, tasks management, handling recruitment processes, etc. are some of the major tasks that an HRIS can cleverly process in minimal time and effort.
Good Transparency
Employee directory, handbook, assets, code of conduct, regulations, etc. are resources that your employees might want to access often. An HRIS works like a self-service portal to provide them with access to all data and resources they need.
Allows Re-decorating
Another big highlight of an HRIS portal is that it never gets outdated in terms of looks or functionality. You will always have the chance to re-decorate the UI to make it look up to date and new. You also have the privilege to request for a special feature or option to make the HRIS suits your needs better.
Backs Your Employees Always
Unlike the traditional HR software's, Human Resource Management Solutions today enables users to access and process tasks even when they are not in the office. Working while traveling and after-hours is made easier.
Endless Capabilities
Furthermore, wonderful solutions like Dock HRIS comes loaded with plenty of features and capabilities that let employees work with more productivity and enthusiasm. It will create a new positive work culture that instills more quality and ensures the right use of the skills.
Promote Change & Enhance Growth
With a perfectly designed HRIS solution, you will be able to make your HR department work more efficiently and make them smarter in no time. They will be able to put more effort into tasks that bring more amazing output.
Book a
Live demo
Schedule a live demo of Dock 365's Contract Management Software now.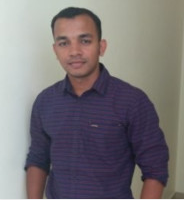 Alex Joseph is a Digital Marketing Strategist with explicit knowledge in Content Marketing and Microsoft Technologies. A writer by day, Alex is a night owl and a DIYer. Alex's theory is to make businesses achieve success with modern solutions and smart exploitation of resources.