Microsoft Teams and Office 365 Groups are the latest additions to the Office 365 Suit. There are a lot of things you can do with the latest editions to the Microsoft package. It's important that businesses learn all the can so they can use these tools to improve their performance and effectiveness. In this blog, we will help you gain a deeper insight into how to enhance an existing Office 365 Group with Microsoft Teams.
Overview
Both Microsoft Teams and Office 365 are powerful, advanced, and come with excellent capabilities. One are where Office 365 Groups is effective is when you want to assign permissions to a large group of people at once. However, when creating a new Office 365 Group, many new elements will get created in the background. SharePoint Sites, Shared Outlook Inbox, and a Team to name a few. It's in those SharePoint sites where Teams store all files for users. By adding a user to a group, you can give access to all of these files to a user associated with a group. To take away all access and privileges, just remove the user from the Group.
Microsoft Teams is a perfect solution for all real-time communication needs of companies and organizations. Introduced as a replacement for Skype for Business, Teams is not just for chats and calls, in fact, it shares many of the same functions as SharePoint and Exchange. Even though a Team is created automatically When you create a new Office 365 Group, it depends on where you are creating the group. You can enhance an existing group that you own through the Teams interface for better usability.
Conditions to Get Permission
To enhance an existing Office 365 public group, you need to comply with some conditions. First, the total number of users should be less than or equal to 5000. You won't see the option if the Teams is already enhanced.
Steps to Enhance the Group
The steps are like that of creating a new Team from the Microsoft Teams client.
Create from > Office 365 group
Choose the Group that you wish to enhance.
All members of the group will be added to the team automatically.
To add members of a distribution list to the Team, invite the list.
Privacy Settings of Office 365 Groups
Office 365 Groups come with two types of privacy settings: public and private. Both group types can be enabled for Teams, but there is a difference in the way they work in self-service. In the case of public groups, users can easily search, find them, and join without the team owner's approval. Whereas, private groups are not only non-searchable but also users cannot join them unless the group owner is adding them.
How These Options Can Be Used for Human Resource Management
Large enterprises and businesses need efficient and effective working Human Resource departments to manage their employees well. To share information and to collaborate with large groups of employees, HR departments can utilize the possibilities of Office 365 Groups and Microsoft Teams. By adding Microsoft Team functionality to an Office 365 group, businesses can make it easy and effective to pass information effectively to their workforce.
Book a
Live demo
Schedule a live demo of Dock 365's Contract Management Software now.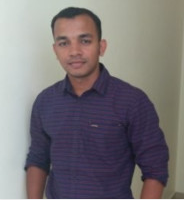 Alex Joseph is a Digital Marketing Strategist with explicit knowledge in Content Marketing and Microsoft Technologies. A writer by day, Alex is a night owl and a DIYer. Alex's theory is to make businesses achieve success with modern solutions and smart exploitation of resources.