"While it is sometimes difficult to draw the line at where the marketing process ends, and the sales efforts begin, the sales effort is the effort that actually collects the money… or the obligation to buy"
When it comes to the growth of any organization, it is undoubtedly the sales department that plays a vital role. It converts potential customers into loyal customers, who trust your brand. But a sales team that works in an unorganized manner can bring more harm than good to the organization. Is Sales Management a big headache for your business? Wave goodbye those headaches with a custom SharePoint Intranet Portal.
Dock's Sales Portal is a valuable addition to your digital workplace. It is a comprehensive solution that offers all the benefits of a CRM application, improves collaboration, optimizes sales team knowledge and sharing.
A quick video overview
Dock's easy-to-use sales portal not only helps your team track opportunities but also ensures that have all the essential resources to perform well.
A mini-CRM to help your sales team

Manage and collaborate on contacts, leads and opportunities

A sales-only calendar and document library

Analyze your team's performance with Power BI

Convenient space to store all your documents
Manage your Sales Data with ease
Using Dock, users are empowered with SharePoint Online. Your sales team can easily access data like contracts, reports and quotes from anywhere in the world. Team members can collaborate and work on the same document. Thus, increasing productivity.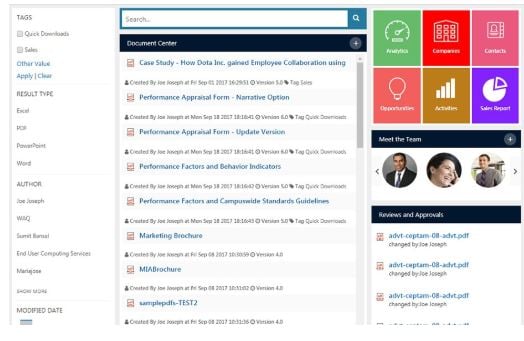 Easy CRM Management
In this connected world, delivering a great customer experience is the key to business success, brand loyalty. It helps your brand stand apart and build a healthy relationship with customers. To help you with this, we have developed an intelligent CRM Power App.
The app utilizes Microsoft SharePoint and Office 365 intranet tools to help you manage sales opportunities. Your sales team can easily access required information irrespective of factors like geographical location, device size and type. Further, gain crucial business insights that help you make informed business decisions.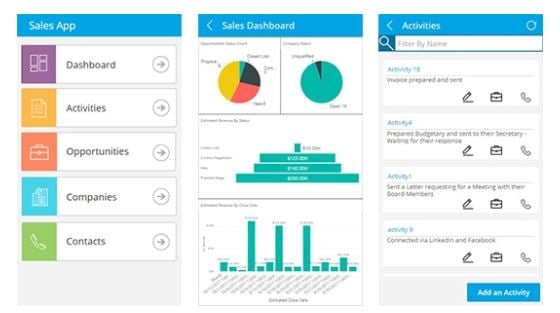 PowerApps on the go
We have a dedicated internal app space to carry out integration with apps you are already using. In addition, we have also developed custom apps to help you manage sales tasks. InstaExpense is one such app developed by us for hassle-free expense reporting.
Grow your business with Dock 365. Ready to get started? Schedule a free demo today!
Book a
Live demo
Schedule a live demo of Dock 365's Contract Management Software now.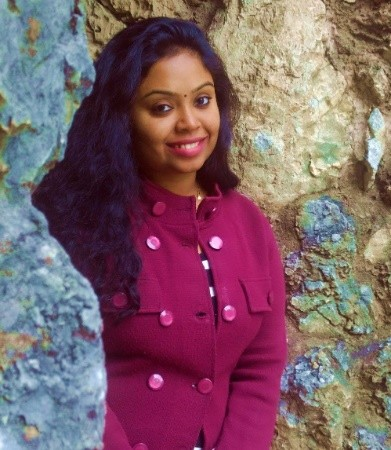 She comes with 4 years of experience in content management and have worked with brands from the US and UK. An enthusiastic content crafter, she loves travelling and learning about new Microsoft Technologies.