As a business owner, somewhere along the line has probably encouraged you to get an intranet. Intranet is one of those business buzzwords thrown around at networking events and from pestering technology providers. What does it really mean though. Who benefits from an intranet anyways?
Why Get an Intranet Portal?
Intranet portals might seem useless if you've never used one. The truth is, intranet portals can provide a path to cohesive communication, improved collaboration and ultimately much better organization for your whole team. By deploying an intranet, you hand your employees the key to smoother collaboration.
Intranet portals provide a space for communication via messaging. Like emailing, this communication is organized and online, however, by keeping it in an intranet portal, it's saved in the same area as all of your employees' other work, and past communication is accessible instantly, anywhere and from any device.
What Will an Intranet do for My Team?
Intranet portals also provide a place to store your documents. This of your SharePoint intranet as a virtual filing cabinet. By properly tagging, organizing and planning your intranet storage, you'll create a system that stores your files more efficiently than ever before. Imagine never having to spend a half an hour searching for a missing file only to find out it was filed in the "E" section instead of the "F." With an intranet portal, filing cabinets can be a thing of the past. And with a SharePoint intranet portal, the safety of your files is backed by the dependability of Microsoft and Office 365.
Imagine being able to go into Google and search "Sales contracts from Q2 2016" and getting the exact search results that you were looking for. You would only receive documents that are relevant to your company and exactly the ones you need. This doesn't have to be imaginary. With a well-configured search in your SharePoint intranet, this is the everyday-normal.
How to Choose the Right Intranet
An intranet can be the key to productivity and organization in your team, however, if your intranet isn't implemented correctly it can cause a lot more confusion than good. Selecting a technology partner should be just as involved as hiring a vital employee.
Your technology partner should be personable, willing and ready to help you learn and grow, and should come with the most advanced and powerful intranet. Dock is SharePoint intranet like you've never seen before from a team beyond your imagination. Want to learn more? Schedule a demo with one of our SharePoint experts to see a live demonstration of Dock.
Book a
Live demo
Schedule a live demo of Dock 365's Contract Management Software now.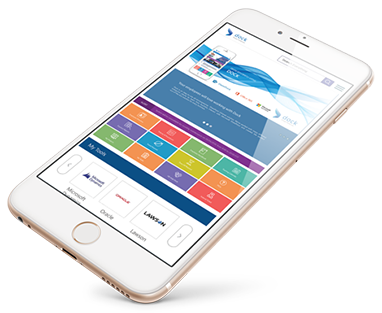 Our Insights. Learn with our Latest Blogs about SharePoint.