Intranets can be a powerful tool for streamlining and revolutionizing small businesses. Due to an intranet's higher costs and high time investments, many small businesses don't assume that creating a small business SharePoint intranet will be helpful for them.
Create a Small Business SharePoint Intranet and Boost Your Business Productivity

Create a Small Business SharePoint Intranet and Boost Your Business Productivity
You can create a Small Business SharePoint Intranet to boost your business productivity exceptionally. There are different factors that demands special caution when creating Intranets for Small Businesses. You need an expert intranet provider like us for that purpose.
While it's true, intranets are important tools for large and mid-size corporations, a well-scaled intranet is a great opportunity for small businesses to grow effectively, too. Today we're going to step back and take a look at how creating a small business SharePoint intranets can benefit the modern small business.
Loosen the reins on management
In small businesses, management can be a big problem. It's easy to struggle while trying to micromanage when your team of 2 or 3 grows to a team or 20 or 30. With a SharePoint-based intranet you can loosen your reins a little. Many of your managed processes can live in the intranet now – PTO requests, benefits, communication, memos and more will all be easily manageable all online.
Combine programs and lower software costs
Many small businesses pay separately for all the programs they actively use. For example, your team may have a customer relationship management tool for each user, a learning management tool for each user, a document storage platform like Dropbox for each user and countless other tools. Combine these tools with your Office 365 and any other monthly accounts like this, you're paying hundreds of dollars per user and your users are juggling 10 different programs.
By implementing an small business SharePoint intranet built on the power of Office 365, you combine many of your company's programs. Dock intranet is comprised of many small tools that your team uses all the time. File and video hosting, training and learning courses, a mini-CRM for sales, and many other features.
Lower margin for error
Many small businesses may suffer from a higher margin of error due to ineffective organizational practices. When forms and procedures are maintained in small, printed batches, it's hard to guarantee compliance. By creating a small business SharePoint intranet, policies, procedures, instructions and everything else that keeps your team running are all easy to access, update, and follow. Intranets also offer opportunity to have online training and classes, to make sure continuous education keeps your team accurate and ready to be the best team possible.
Don't take out word for it
Want to experience how an intranet can truly benefit your unique small team? Schedule a demo with the Office 365 and intranet experts at Dock and we'll take you on a live tour of a real Dock instance. We'll get to know a little more about your team and help you start to experience what your intranet will be. See for yourself how intranet can transform your employees into a cohesive team.
Book a
Live demo
Schedule a live demo of Dock 365's Contract Management Software now.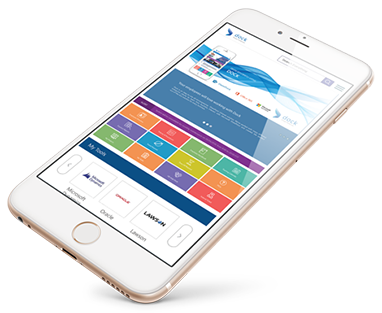 Our Insights. Learn with our Latest Blogs about SharePoint.