Finding relevant content in the SharePoint Online environment is easy. We have talked about it earlier! Today, we are going to present you some vital information about how you can make sure that your content can be found while searching. The basic process in getting that done is by letting the content crawled and entered to the search index. This is how Google and other search engines work, and the same thing applies here too. Here are the deciding elements in SharePoint Online content discovery.
Is your site content searchable?
When a search is triggered in a SharePoint platform, the content from libraries, pages, and columns are analyzed for finding the right results. Site owners can decide whether a form of content should be submitted before the users' searching for it or not. Only those content allowed for access by the user will be displayed as search results. Thus, setting the right permissions is important.
Get site content crawled
The site content gets crawled on a regular basis as per defined crawl schedule. Crawler catches content that is newly added since the last crawl, each time. It is possible to request for a full re-indexing of a site or general crawling process whenever needed. A document library or a list can also be requested for crawling in order to make the content available for users.
Hybrid search
Hybrid search makes it easier for users to find the right content in order to achieve better productivity and efficiency in processing tasks. According to this feature, documents and files can be searched across SharePoint Server and Office 365 simultaneously. No doubt that this will make content discovery more effective.
We know that you are looking forward to increasing the productivity and efficiency of your organization. An Intranet portal based on SharePoint Online can help you achieve that.
Book a
Live demo
Schedule a live demo of Dock 365's Contract Management Software now.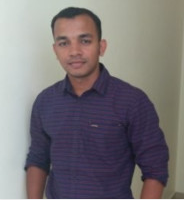 Alex Joseph is a Digital Marketing Strategist with explicit knowledge in Content Marketing and Microsoft Technologies. A writer by day, Alex is a night owl and a DIYer. Alex's theory is to make businesses achieve success with modern solutions and smart exploitation of resources.